Toshiba revamps executive notebook
Tecra for the top table
---
Toshiba has taken aim at executives with the launch of a new Tecra laptop, which the firm claimed is the perfect blend between quality, durability and portability.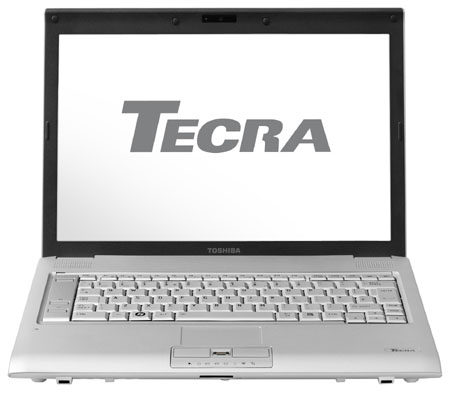 Toshiba's Tecra R10: only for senior and middle management types
The Tecra R10 has a 14.1in, 1680 x 1050 (WXGA+) display with the option of either a 320GB HDD or 128GB SSD. Toshiba's put an as-yet-unspecified Intel Core 2 Duo processor under the machine's hood and equipped it with up to 8GB of memory.
As with the newly launched Portégé notebooks, Toshiba's also made embedded 3G a feature in its latest Tecra, so you'll be able to connect from the back of your chauffeured Lexus at speeds of up to 7.2Mb/s. Wi-Fi's also under the hood.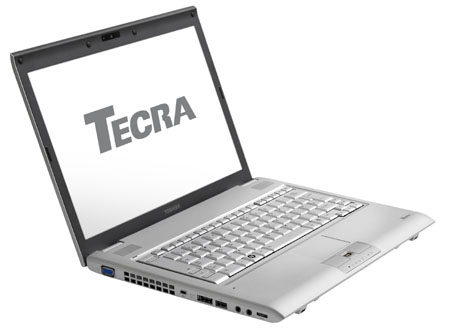 Embedded 3G should be useful
Short-range data transfers are possible over Bluetooth 2.1, and Toshiba's also fitted an SD memory card slot into one side of the R10.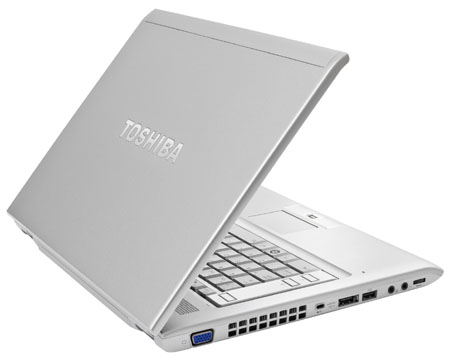 Five USB ports and a stylish design
Senior management will have even more decisions to make now, because Toshiba's equipped the R10 with a healthy five USB ports, one of them an eSata/USB combo port.
Although it's questionable exactly how many managers work in extreme temperatures, Toshiba's still ensured that the Tecra R10 will remain operational between -40°C and +40°C. The machine also weighs in at 1.9kg and has an embedded fingerprint reader to keep the Christmas bonus list hidden.
Toshiba's keeping mum about the machine's cost for the UK, but has said that it will hit Europe sometime later this year.