Man buys new MacBooks, pulls them to bits, takes pics
Autopsy conducted
Hardware hackers have already got their mitts on Apple's latest MacBook and MacBook Pro laptops - and taken the new notebooks to bits.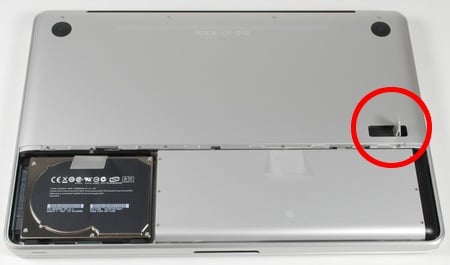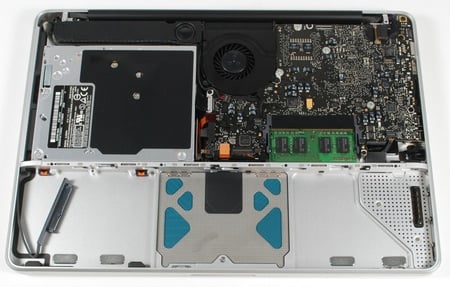 Top: Flip up the catch (highlighted) to reveal the battery and HDD
Then the innards...
Pictures courtesy iFixit.com
Actually, it looks quite easy: push in a flip-up catch to release the battery cover and you have access to the MacBook's battery and - retained by a single screw - HDD. Remove these and the remaining case screws, and the memory, logic board, optical drive, speakers and so on are right before you for inspection and removal.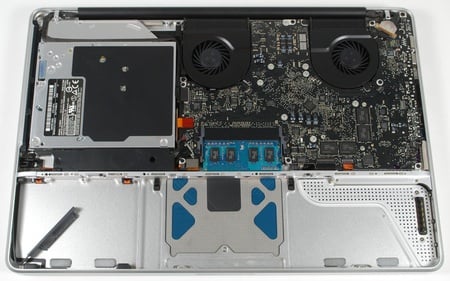 Inside the new MacBook Pro
Computer repair and spare-parts specialist iFixit, which conducted the disassembly of both new MacBooks, found that the bigger MacBook Pro is opened in the same way.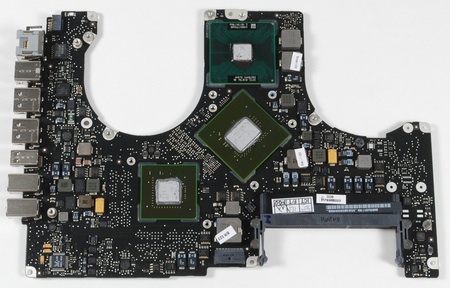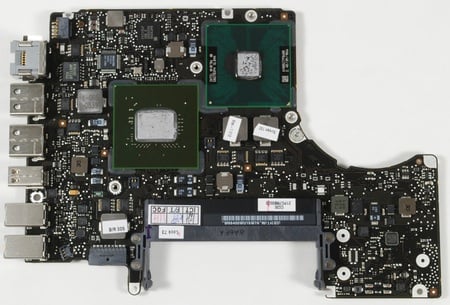 The MacBook Pro mobo (top) and its little sibling's mainboard (bottom)
As iFixit notes, you can easily see the MacBook Pro's CPU, integrated chipset and discrete GPU part. The curved gaps are where the cooling fans go.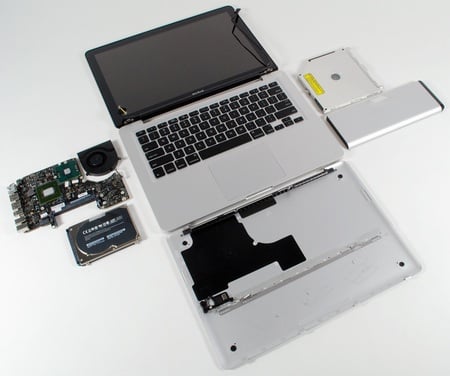 MacBook autopsy completed
Interestingly, the new notebooks use SATA optical drives rather than the parallel ATA-connected ones of old. And Apple's fitted the 802.11n Wi-Fi card into the screen assembly rather than the main body of the laptop.
Speaking of the screen, iFixit notes that the new aluminium-and-glass assembly weighs slightly less than the previous MacBook's plastic screen. But that glass makes the displays on both models very reflective.
You can see many more shots of the new MacBook Pro's insides - hi-res pics too - over at iFixit's website. Here's the link for the MacBook exploration