Siemens shows slim, sexy solar-powered cordless concept
Siemens reckons we'll all soon be keeping our phones topped up with sunlight, and it's designed a concept handset, the Solar, to show how such a device might look.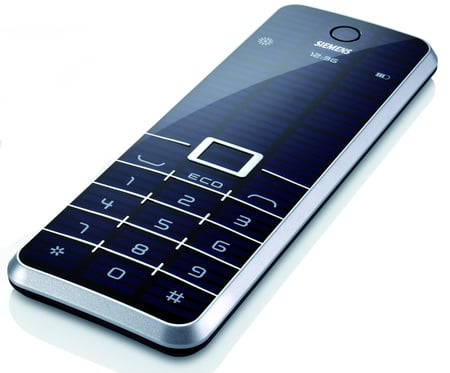 Siemens' Solar: let there be light...
There's no calculator-style tiny solar panel on top of the phone - instead, it's entire face is one big panel from top to bottom. The keypad is transparent and touch-sensitive, and the display is a see-through OLED screen.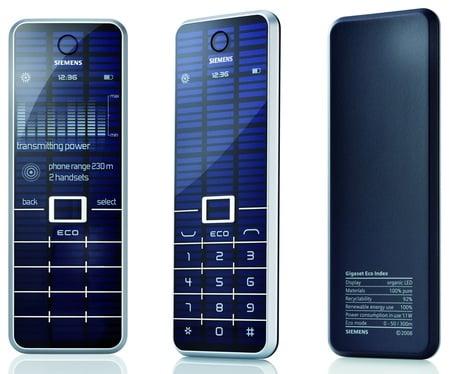 Slim and sexy
The Solar's made from metal, glass and "eco-plastic", and - we have to say having held the thing - is darn slim and sexy.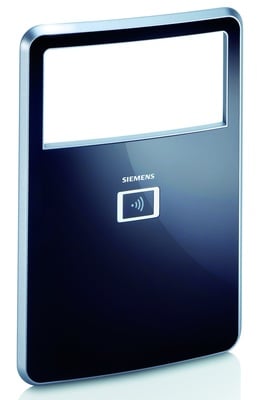 New-look cradle
The snag is that, as it's a concept design, it doesn't actually work and there's no guarantee Siemens will ever release it.
Readers who've been thinking about this will have spotted a flaw in Siemen's thinking: phones spend most of their time held up to the head, or tucked away in pockets or bags - so how's it supposed to be exposed to sufficient sunlight to stay charged.
To be fair, this isn't a mobile, but one of Siemens' Dect cordless boys, and the vendor reckons it'll get enough exposure sat in its cradle to keep the batteries full.