Tesla axes jobs, temporarily clamps 'affordable' electric car
Founder back in the driving seat
---
'Leccy Tech With even the Detroit Big Three staring into the financial abyss it's not surprising that the global fiscal meltdown is hitting smaller players. Electric sportscar developer Tesla has revealed it will be cutting its workforce.
The company is also abandoning its Rochester Hills R&D base in Detroit to hunker down in San Jose, Tesla revealed in its official blog.
The upshot of all this is that serious development of the planned Model S or White Star affordable - well, $60,000 rather than $100,000 - electric car has been put on hold pending the impact on its finances of the US Department of Energy's $25bn auto-industry bail-out. In the meantime, the company will focus on the Roadster and drive-train development.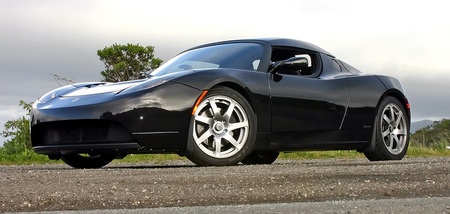 Tesla's Roadster: follow-on models temporarily clamped
Profits from the Model S were supposed the fund the development of the really affordable Tesla, the Blue Star, which was tentatively planned to arrive in 2012 and carry a price tag of between $20,000 and $30,000.
Now, the Model S won't see the light of day until mid-2011, meaning it will be well and truly pipped to the post by the Chevy Volt as the first mass-market, practical electric car. The White Star was to have debuted late 2010/early 2011.
Of course, many would say that what the world actually needs is not a 'leccy answer to the BMW 5 Series or Chrysler 300C, any more than it needs an electric Lotus Elise look-a-like.
Despite delivering in February the first of the 27 Roasters produced to date, things have been looking just a little bumpy at Tesla recently.
Primary financial backer Elon Musk has announced he is to return to the day-to-day management of the company – when not messing about with rockets, that is - moving current CEO Ze'ev Drori to the board of directors after he had been in the job for less than a year.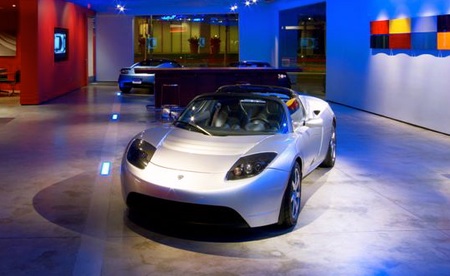 Founder back in charge
Meanwhile, Martin Eberhard, the original designer of the Tesla Roadster who parted company with Tesla back in August, has revealed in his blog that the Roadster's Energy Storage System (ESS) coolant pump runs pretty much continuously thus having a pretty serious impact on the car's efficiency and more importantly draining the battery if the car is left stationary for any length of time.
An electric car that uses 14kWh of juice in four days when you're not using it? Boy, is that missing the point. You'd need to throw your fridge away to balance your carbon footprint, and it would need to be a pretty big fridge too...
Tesla Roadster Photo Gallery
Similar topics
Broader topics