Navman S30
3D satnav, anyone?
Review There's no shortage of bargain satnavs that are capable of guiding you from A to B. Navman hopes the 3D landmarks on its entry-level model will be enough to have you driving its way.
When we took Navman's recession-busting S30 out for a spin at the tail end of 2007, we were impressed with its no-nonsense approach to navigation. One year on, Navman has updated it in the form of the S30 3D. As its name suggests, this is by no means a major update to the S30. The new feature Navman's making a song and dance about is the delight of 3D landmarks popping up en route.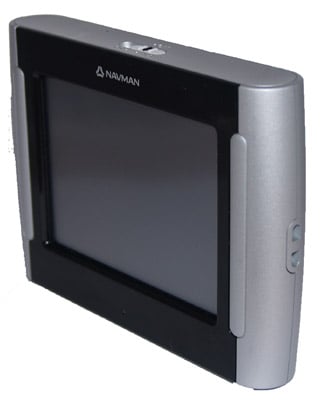 Navman's S30 3D: same design as its predecessor
The S30 3D features the same 320 x 240, 3.5in display as its predecessor, and the black and silver chassis looks almost identical. The only noticeable difference is that the SD card slot has shifted from the bottom up to the left side of the device, replacing the headphone and external aerial sockets of the S30, which have vanished altogether. The card slot sits empty since the included maps are stored on the 512MB of internal Flash memory.
Given the small size of the screen, we had hoped Navman would offer some quick-access alternatives to the touchscreen controls. But with physical buttons and switches seemingly passé, the power switch located at the top is the sole non-touchscreen control.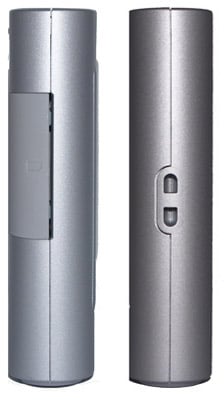 The headphone socket and aerial port have gone
A compact ball-and-socket cradle is supplied, along with an in-car power adaptor, USB cable, quick-start guide and the Windows-only NavDesk 2008 software. Given its sub-£100 price tag, it's no great surprise to find the S30 3D lacks extras such as Bluetooth and a media player.