Run Mac OS X on a PC
We show you how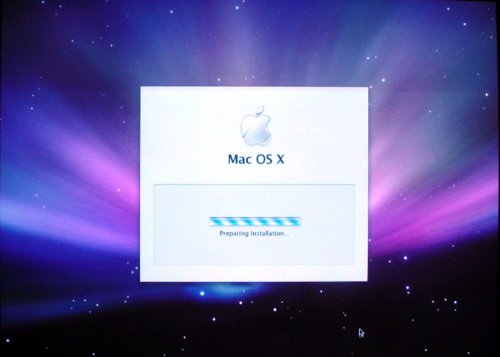 More waiting...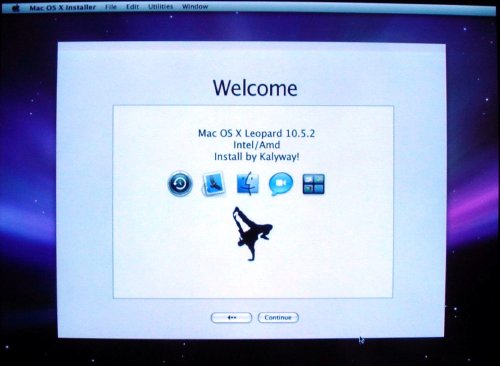 Don't press continue yet! We need to setup the partition before we can write to the disk.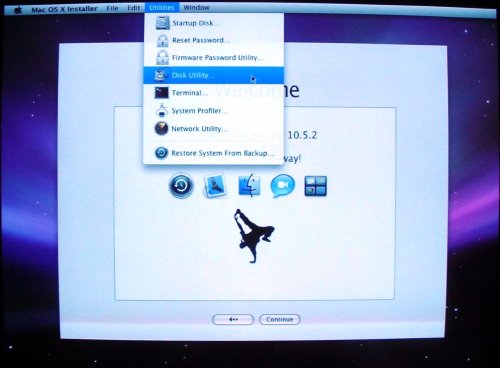 Open the Disk Utility...
Select the Mac partition on the left. The bottom section of the screen shows the disk format and size. In this case it already shows up as a Mac disk under Volume Format due to a previous failed install.
Click Erase and select "Mac OS Extended Journaled" in the drop-down. Name the partition, and don't use any spaces or special characters such as #, $, or *.
When it finishes, close the Disk Utility by clicking the red circle in the upper left of the window.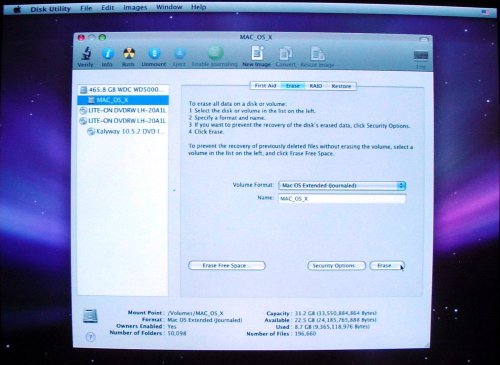 At the welcome screen, click Continue...