Run Mac OS X on a PC
We show you how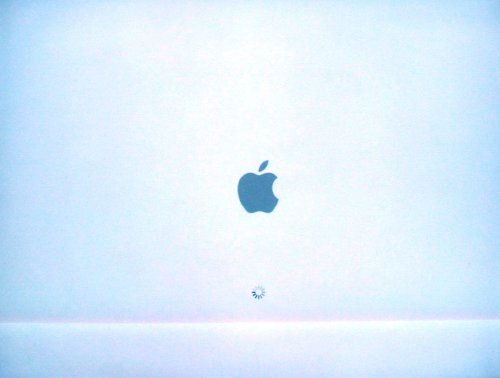 The Mac OS X loading screen.
If the progress indicator spins forever, reboot, press F8 and enter "-v" after boot to try and get an idea of what went wrong. Repeat the installation with different hardware options at the Configure screen.
In my case it took two installs to get the Leopard to boot.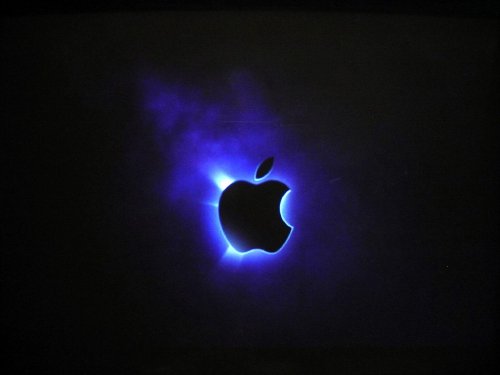 The intro video plays, welcoming you to the Mac in several different languages. If sound doesn't work at this point, it's time for another reinstall.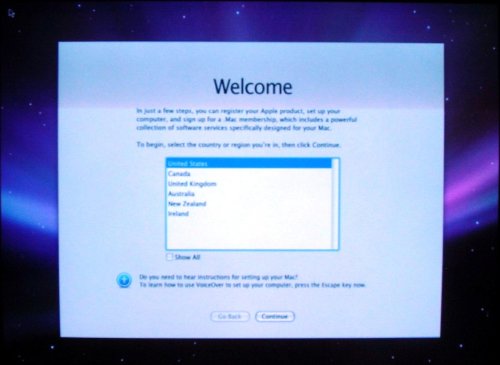 Choose your country...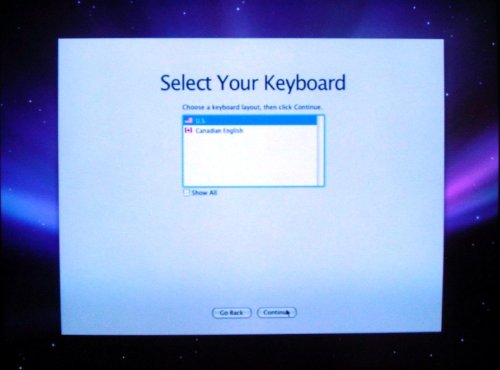 ...and keyboard.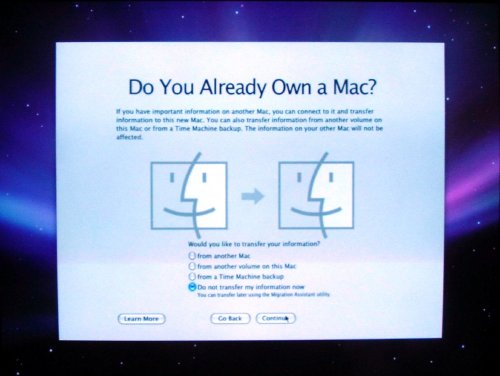 The installer offers to import data from another Mac, disk partition, or a Time Machine backup