Run Mac OS X on a PC
We show you how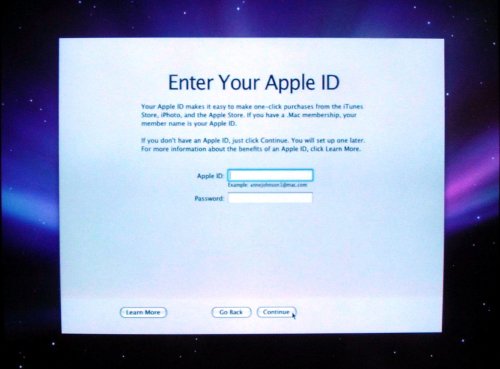 Enter your iTunes ID for One-Click™ Consumption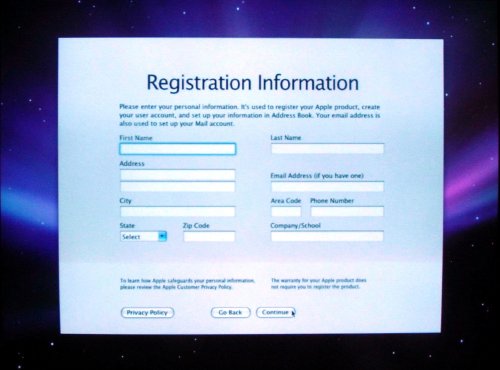 You now have the opportunity to incriminate yourself. Don't take it.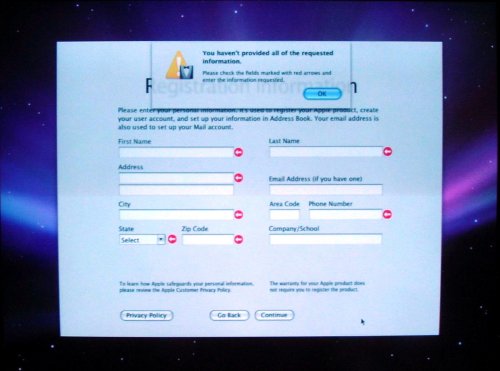 No one expects the Cupertino Inquisition. I'm told hitting Command-Q on a Mac will cancel the Registration, so CTRL-Q would probably do the job here. If not, just make something up like I did.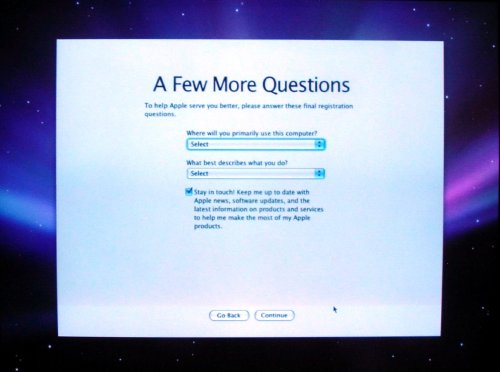 Is this an OS install or an episode of Columbo?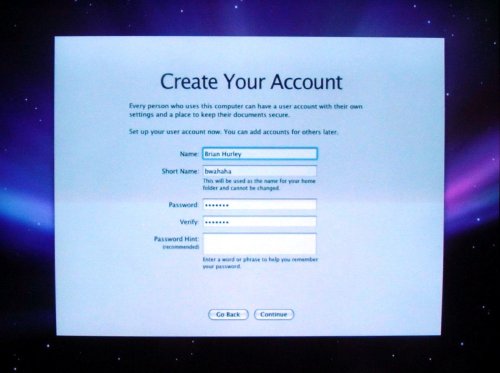 Unlike registration, entering your account name is mandatory.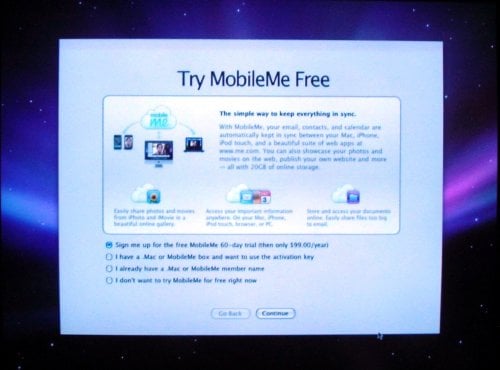 Another monetizing opportunity flashes past. It's optional.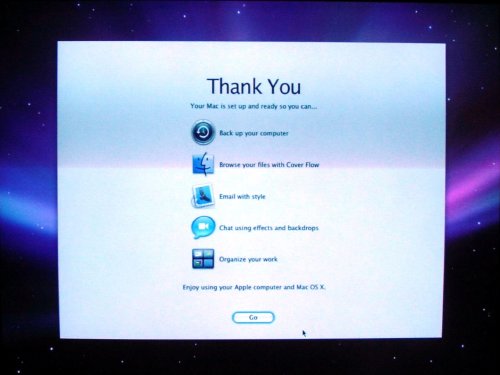 Almost there...