Cash'n'Carrion We're delighted to announce today the launch of a Bletchley Park fundraising t-shirt, in response to reader demands that El Reg do something to lend its support to Station X: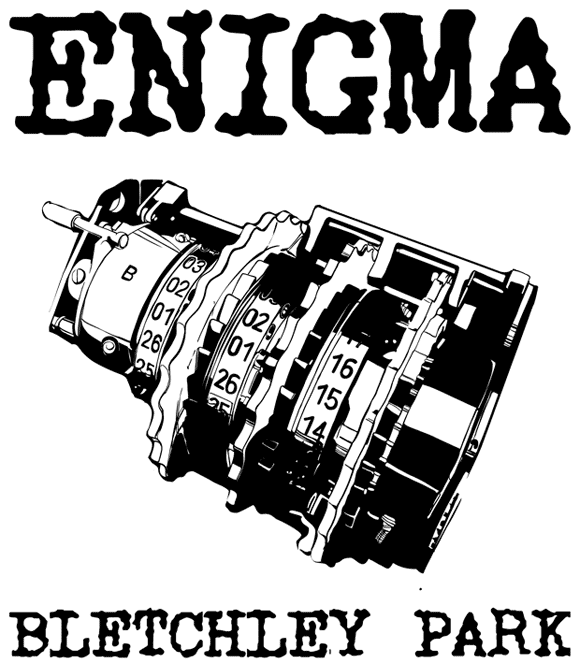 All profits from the sale of our Enigmatic apparel are split between the the Bletchley Park Trust and The National Museum of Computing. The latter is, of course, based at the wartime codebreaking centre and recently attracted a substantial donation from IBM and PGP.
They too have a nifty Station X tee down at the fundraising website, which you can sport with pride for a donation of £25 or more.
The campaign to save Bletchley Park for the nation got a further boost this week when Sir Roger Moore backed calls for the government to stump some cash for the historic site. The former Bond flew in to Bletchley to promote the release of six 007 outings on Blu-ray disc.
Bletchley Park Trust Director Simon Greenish said: "It is marvellous to receive the backing of such a high-profile celebrity as Sir Roger Moore to coincide with the same month as the release of the new Bond film, Quantum of Solace. There is clearly heightening national and international awareness of the urgent need for funds for the restoration and preservation of Bletchley Park."
Agreed. Anyone who wants to support the cause through our Enigma shirt should note our current Cash'n'Carrion free shipping offer ends on 31 October, so get in there while you can. To take advantage of the promotion, just enter the code "Reg" in the voucher field in your basket and click to redeem. ®