This article is more than 1 year old
Sony Ericsson Xperia X1 Windows Mobile smartphone
Could have been a contender
Review Sony Ericsson's answer to the iPhone is finally with us, and though there's much to admire, it doesn't feel like it's quite the phone it could have been.
First, though, the good stuff. The X1 is a good-looking handset, with its matte black face offset by silver trim around the sides. The front is dominated by its large, 800 x 480, 65,000-colour touchscreen, though this isn't really enhanced by the muddle of buttons beneath it. These are arranged in a sort of twin X shape - do you see what they've done there? - and include two soft-menu keys; call stop and start; an OK button and another for 'Panels' - more on that later.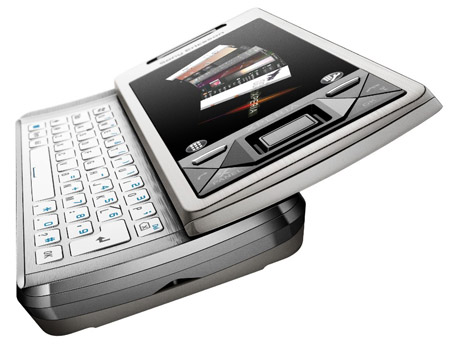 Sony Ericsson's Xperia X1: not as chunky as other Windows Mobile phones
The buttons surround a touch-sensitive navpad - or "optical joystick" as Sony Ericsson calls it - which helps when skimming through menus, though you can disable this feature if you prefer. Navigation-wise, the X1 makes little pretense to be a one-handed handset. Around the sides and on top, in order, a USB power slot, a volume rocker, camera button, power button and 3.5mm headphone socket.
The X1 isn't as heavy or as fat as some other recent Windows Mobile models, which is all to the good, though it will still make a hefty bulge in your pocket thanks to a thickness of 17mm and weight of 145g.
The reason for the girth is, of course, the slide-out Qwerty keyboard and fortunately this is a winner. There's just enough resistance to prevent it opening by accident, but when pushed it flies open with a reassuring thunk.