Still, you can easily upgrade the 'phones thanks to the 3.5mm socket. There's a mere 400MB of memory on board the X1, but you can augment this with Micro SD - wot, no Memory Stick? - which you can hot-swap, though you'll still need to remove the metallic backplate. The X1 will handle cards of up to 16GB in capacity, though none is supplied.
After all that multimedia mediocrity, it's a relief to note that the X1's web browser is a bit of a gem, though you'll prefer to use it in landscape mode with the slide-out keyboard rather than the stylus-only portrait mode.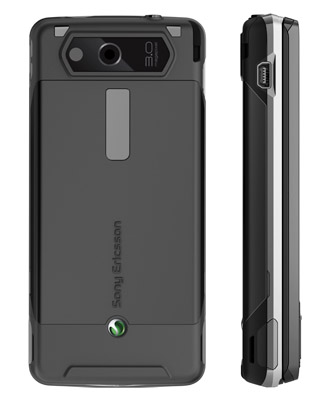 A nice touch with the 3.2Mp snapper is the touch-focus mode
You can zoom in or out with the volume rocker, slide pages around by brushing them with your thumb, view streaming video, set up RSS feeds, save pages and navigate through your browsing history. It makes browsing fun, in other words.
There's GPS on board, as seems to be standard for smartphones these days. It's backed up by Google Maps and a trial of Wayfinder Navigator for satnav with voice guidance.
The X1's battery life isn't anything to write home about. We just about got a couple of days out of it, but with optional juice guzzlers like HSDPA and Wi-Fi switched on and the screen brightness optimiser switched off, that time was reduced to about a day.
Verdict
Sony Ericsson's first Windows Mobile handset packs a lot into a compact package. It has an average camera which at least beats the iPhone, a pretty good media player and an excellent browser, as well as enviable connectivity options. But we were left with the suspicion that a degree of useability has been sacrificed for style.

Sony Ericsson Xperia X1 Windows Mobile smartphone
Like Madonna, the X1 is quite good looking and very well connected, but living with it can sometimes seem like hard work.
Price:
Contract: From free. Handset only: £500 RRP