Hindsight, as they say, is a wonderful thing. So a designer's crafted a pair of sunglasses that he's claimed will extend your field of vision.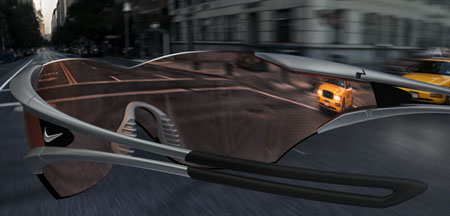 May's Fresnel lens glasses: widen your horizons
Although the specs would have base-curve nine lenses at the front, designer Billy May said the specs would also incorporated Fresnel lenses into their sides. These would give the wearer a 25 per cent wider field of vision, he reckons.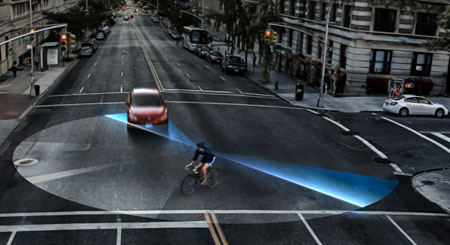 Crossing junctions could become safer
The upshot is that a cyclist, say, would be able to see traffic rapidly approaching from the sides that his or her unaided peripheral vision might not pick up.
Fresnel lenses have a concentric ring structure that gives them the same optical properties as convex lenses without the thickness.
Traditionally, they've been used in lighthouse glass so that the focusing can be done without the need for monstrously thick and heavy lenses, but you can also see Fresnel's influence in thin, credit-card sized magnifiers and in theatre spotlights.