This article is more than 1 year old
EMI's £700k taxi bill
And incredible shrinking business
A report by Maltby Capital, the company created to acquire and run EMI, reveals that the British music giant is still spending money like a drunken sailor. A highlight of the out-of-control budget was £700,000 spent with just one London taxi firm.
"This was only slightly less than the bills of three investment banks, with 8-10 times more staff than EMI Music," the report notes.
The 100-page analysis is fascinating not merely because it provides a snapshot of a type of business in catastrophic decline, but because it shows an awareness of what EMI needs to do save itself. "The business model [is] fundamentally flawed," Maltby says of the classic major-label approach.
First the decline, and it's quite a dramatic reversal of fortune.The EMI Group is two companies - Music and Publishing, and while one is successful and growing modestly, the other is falling off a cliff. But look how far and how fast. Just five years ago the group reported profits of £401m on turnover of £2.1bn. Last year revenue had fallen to £1.458bn, and losses to an incredible £757m.
Despite cranking out another bestseller from Coldplay, EMI Music alone lost £164m. The publishing business, however, saw revenues grow by two per cent.
The report says that costs at EMI Music were out of control, and that reporting structures were so dysfunctional, management struggled to find out the true picture. In addition, there were too many loss-making acts (a model that needs examining, Maltby says), and that EMI Music was stuffing the channel with CDs that were then returned. (For two months last year, returns amounted to half of sales.)
How much is EMI to blame in a brutal market? Quite a bit, the owners say, for EMI has fallen faster than average. Between 2005 and 2007, the market for sound recordings fell by an average of 23 per cent as CD sales crashed and licensed digital revenue failed to make up the shortfall. However, EMI's revenue from New Music fell by 36 per cent. Maltby notes -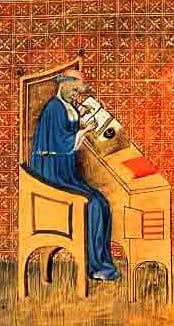 Maltby takes a hard look at EMI's business in its annual report
"EMI Music's traditional way of working with artists – highly successful in the days of booming CD sales and a significantly simpler and less fragmented market – had become less fit for purpose. As a result, EMI Music's creative performance, as well as its financial performance, had begun to slide."
And the solution?
Well, publishing offers some hope. EMI owns the second largest music publisher in the world, and Universal only owns the top spot through acquisition (it bought out Bertlesman last year). EMI looks to regain the title this year.
Publishing is about marketing your rights - basically, persuading people to use your music rather than someone else's. Maltby correctly notes that publishers often sign acts early - before they've inked a deal with a record company. And the report notes how much better the publishing division is at spotting talent (Amy Winehouse) than the music division.
Performance revenue from publishing has risen from 22 per cent to 29 per cent since 1999, while sync revenue (the licence fee paid to use a piece of music in a film, TV show or ad campaign) doubled.
Music isn't about shifting units anymore. EMI owner Maltby falls short of calling for the entire business to be turned into a digital licensing operation: but even if the throw-mud-against-a-wall approach to A&R is dead, that remains the way forward. ®