'Leccy Tech OK, so it's not strictly 'leccy tech, but Ford's EcoBoost petrol engine does suggest a future for near-term environmentally responsible motoring that's a little more attractive than that suggested by this picture of PM Gordon Brown getting gushy over a Think City yesterday.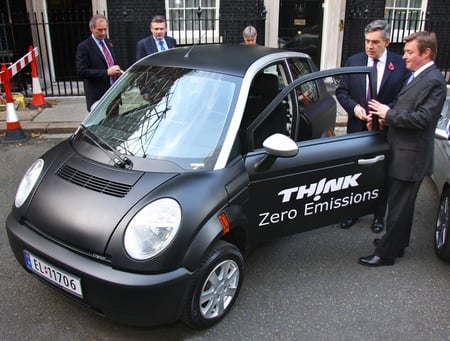 Gordo and Transport Secretary Geoff Hoon were snapped outside Number 10 with a range of 'leccy cars after announcing the government's £100m electric motoring trial. Think today pitched the story as if its car was the only one there.
We may be looking a future stuffed with plastic EVs that struggle to hit 65mph. Think could at least have turned up with its Ox, a car that looks like something you just may want to own: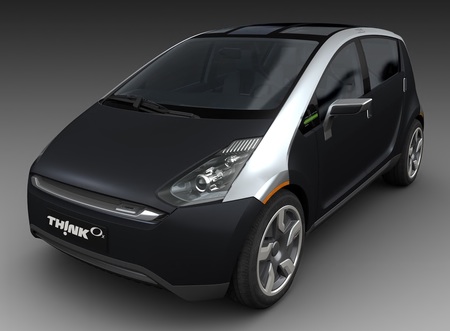 Back to the point in hand. Ford has announced its new EcoBoost 1.6L tree-hugging engine is to be built at its Bridgend plant in South Wales. Production will begin in 2010 with volumes eventually ramping up to 1m units a year.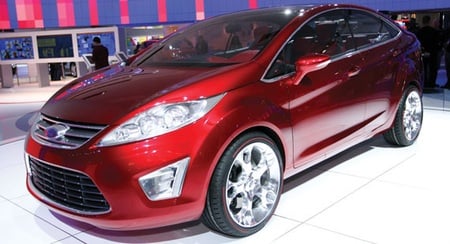 Ford's Verve: first home for the EcoBoost engine?
The Bridgend plant - whose workforce recently topped the 2000 mark for the first time in its 28-year history - will be on the receiving end of £70m of investment, including £13.4m from the Welsh Assembly.
Ford claims the 1.6L gives 20 per cent better fuel economy, produces 15 per cent less CO2</2> and gives "superior driving performance". Hopefully, the last point means it will rev to 8500rpm, go like stink and still return 60mpg across the combined cycle.
Expect to see the 1.6L in the next generation Mondeo and Focus, which may look something like the Verve concept that Ford unveiled at the 2008 Detroit Motor Show. ®