Lenovo has recast its IdeaPad S10 Small, Cheap Computer as an education machine, restyling the netbook for schools and colleges by adding an 'e' to the model number.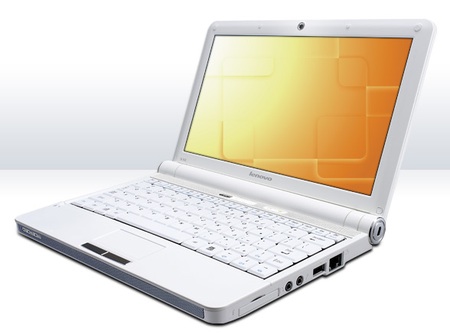 Lenovo's IdeaPad S10: now pitched at schools
The S10e sports a 10.2in, 1204 x 600 display; 1.6GHz Intel Atom N270 processor; 512MB of DDR 2 memory; choice of 4GB solid-state drive or 160GB HDD; Ethernet and Wi-Fi networking; and USB and ExpressCard 34 for add-ons. Bluetooth is optional.
There's a choice of SuSE Linux or Windows XP as the operating system.
Lenovo said the the S10e, which will be initially pitched at North American eductional customers, will go on sale to such buyers around the end of November.
Netbook Reviews
Apricot Picobook Pro
Advent 4213
Asus Eee PC 1000
Carphone Warehouse Webbook
Acer Aspire One