This article is more than 1 year old
Sony and the terrible, horrible, no good, very bad quarter
Profits feeling 90 per cent lighter
Sony didn't have a terrific second quarter.

If the electronics/entertainment conglomerate ran a milk business, its cartons would read thusly: "Have you seen me? 90.1 per cent of our Q2 profits."
The cash abduction wasn't unexpected, however. Sony gave warning earlier this month that global economic woes were deflating stock, increasing price competition, and making the Yen stronger against the US dollar and the euro.
Total operating income for the July-September quarter was ¥11bn, compared to ¥111.6bn the same period last year. Sales and revenue decreased 0.5 per cent year-over-year to ¥2,072.3bn in 2008 from ¥2,083bn in 2007.
Games
Video games continue to be Sony's checkbook hero – that is, revenue actually increased by a fair amount. But if you're looking for actual, tangible cash here, the princess is in another castle.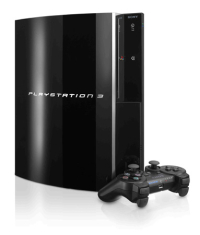 Giant enemy hardware costs
Total revenue increased 10.3 per cent compared to same quarter last year, thanks to increased sales of Playstation 3 and PSP consoles. But Sony's game segment still operates at a loss thanks to – yes – increased sales of PS3 consoles.
Trouble is, Sony sells the PS3 at a loss. Nothing terribly unusual about it. That's really just the nature of the beast until later in a console's life cycle.
Sales and revenue was ¥268.5bn, compared to ¥243.4 year-over-year. Operating loss was ¥39.5bn, a fair improvement over losing ¥96.7bn during the same period last year.
Sony is already cutting PS3 hardware costs, which contributed significantly to the improvement in the game segment's (still negative) income. Sony also reports strong PS3 software sales and PSP hardware sales helped too.
PS3 units sold worldwide in Q2 was 2.43 million, an increase of 1.12 million units year-over-year. PSP units sold was 3.18 million, increasing by 0.6 million year-over-year. PS2 unit sales predictably continue to fall, this time by 0.78 million units compared to last year to 2.5 million units sold total.
PS3 software sales increased to 21.1 million, although Sony's total software sales dropped over last year due to decreased PSP and PS2 software sales.
Electronics
Revenue decreased by 0.6 per cent year-over-year to ¥1,653.3bn despite higher sales of BRAVIA LCD televisions, VAIO PCs, and cheaper consumer cameras. Sony blames the drop on a strong Yen against the US dollar.
Operating income decreased 40.5 per cent year-over-year to ¥75.6m. Profitability took its beating from "severe competition" and lower prices for VAIO PCs and decreased sales in Handycam video cameras and Cybershot digital cameras.
Pictures
Second quarter sales increased 3.4 per cent year-over-year to ¥196.1bn. Sony credits the boffo box office performance of Hancock. But let's be fair here, Sony didn't have a similar theatrical release in Q2 2007. Other notable releases for sales were Step Brothers and Pineapple Express.</p
Operating income was ¥11bn, up 199.9 per cent from just ¥3.7 in Q2 2007. Again, there weren't any big releases at the time.
Music
Sales at Sony BMG Music Entertainment dropped by 11 per cent to $762m in Q2 (it tracks music sales in US dollars). Sony claims it's largely due to the timing of new releases, combined with the growth in digital music sales not keeping up with declining sales of physical music.
Net income was a loss of $57m, compared to a loss of $8m in the same period last year. Sony says completing the deal of buying Bertelsmann's half of Sony BMG cost about $600m. ®