Iomega and LaCie have both rolled out revamped external hard drives designed to feed your TV with music, movies and photos.
Iomega's ScreenPlay Pro HD packs in 1TB of media storage that'll hook up to your telly over HDMI, component- and composite-video connections. It supports resolutions of up to 1080i. Favoured formats include MP3; AAC; MPEG 4 in AVI, DivX and XViD; QuickTime; Matroska and MPEG 2 VOB.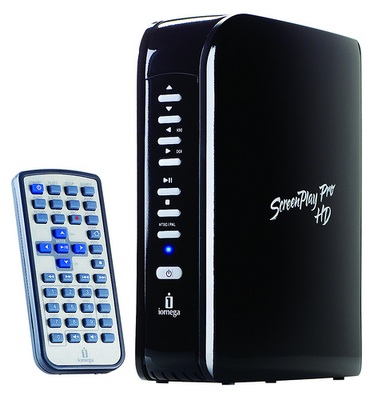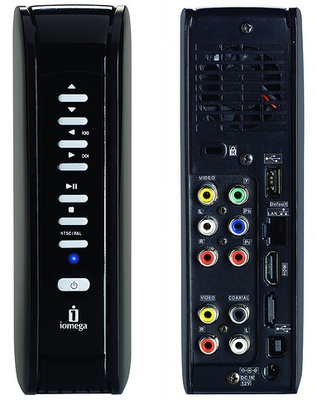 Iomega's ScreenPlay Pro HD: networkable
The ScreenPlay Pro HD is networkable, with a 10/100Mb/s Ethernet port for wired connections. Iomega said it'll offer an optional Wi-Fi dongle that clips into the drive's USB 2.0 port.
LaCie's LaCinema Rugged is a more mobile offering that incorporates a 250GB, 320GB or 500GB drive and HDMI port. Like the Iomega, it also has digital and analogue audio out, along with composite-video support, but no networking capability.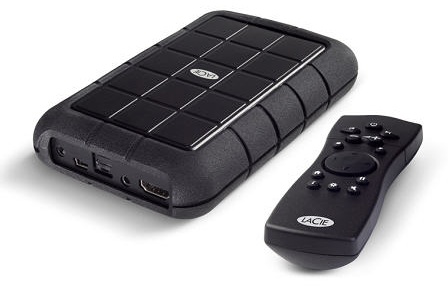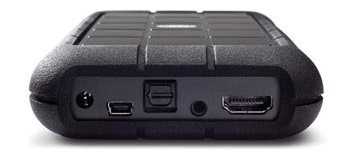 LaCie's LaCinema: portable and Ogg friendly
Unlike Iomega, LaCie lists Ogg as one of its audio formats, but beyond that the two units support much the same set of file-types.
Iomega's ScreenPlay Pro HD 1TB is available now in the US for $300. Over here, it'll cost £185. A 500MB version for £145 will also be offered to Brits.
The LaCie LaCinema Rugged retails for £139 (250GB), £159 (320GB) and £219 (500GB).