Italy looks set to get first shout of Samsung's 12mm-thick Nokia E71-alike smartphone, the C6620, courtesy of local carrier TIM.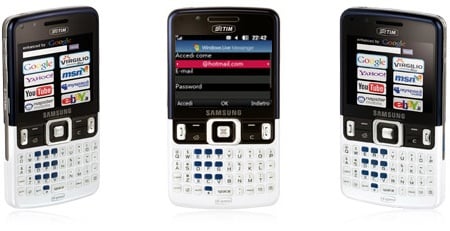 Samsung's C9920: Windows Mobile 6.1 on board
The skinny, Qwerty-keyboard equipped handset can make calls across three GSM bands and suck down data across HSDPA 3G links. It's got 20MB of on-board memory backed by a 1GB Micro SD card, though other carriers may choose to bundle higher capacity cards or no card at all.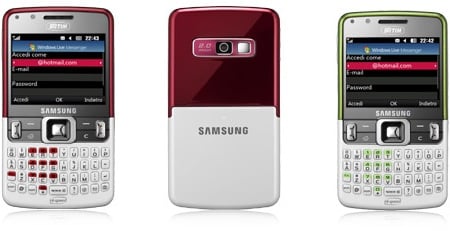 Colourful
The C6620 runs Windows Mobile 6.1, showing the standard Microsoft UI on its 320 x 240, 65,000-colour screen. There's a two-megapixel camera on the back, and Bluetooth for headsets and local wireless data transfer.
The handset measures 113 x 63 x 12mm and weighs 109g.
The C6620 isn't available yet, but TIM says it'll want €199 ($262/£158) for the phone when it does go on sale. The phone will be available in red, green and blue.