Nintendo's media-savvy DSi handheld console could debut next summer, the videogames pioneer's President has said.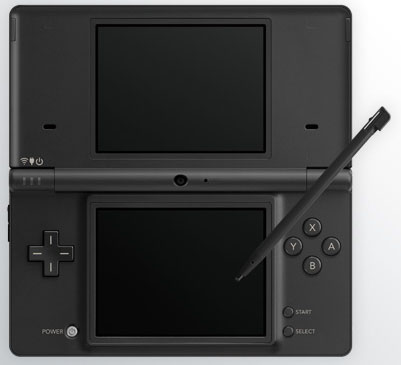 Nintendo's DSi: coming here next year
Speaking in Japan today ahead of tomorrow's local roll-out of the DSi, Satoru Iwata narrowed the previously stated overseas launch target of sometime in 2009 to a summertime release.
"An autumn or year-end launch would probably be too late," he said, Reuters reports.
The DSi beefs up the regular DS Lite's media capabilities with a three-megapixel camera integrated into the lid, a smaller one in the hinge, and a SD memory card slot built into the side. The console's audio capabilities have been improved too, adding in the ability to adjust pitch and playback.
The new model's slightly slimmer too.
The DSi goes on sale in Japan tomorrow for ¥18,900 ($195/£116/€154)