Yes, we know it's childish, but we couldn't resist bringing you this crisp autumnal Monday a bit of a classic from our chums down at ZDnet, whose sub-editors were evidently suffering this morning from a touch of pub flu: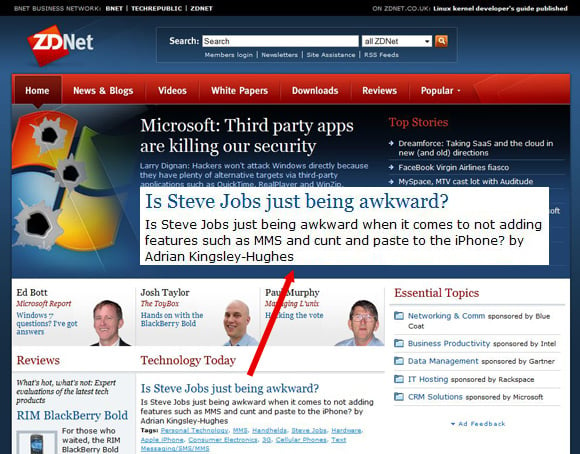 A fair question. I for one would stump way over the asking price for an Jesus phone with this juicy feature. Come on Steve - pull your finger out. ®
Bootnote
Thanks to Simon Bennetts for the tip-off.
Similar topics