Zoombak Universal portable A-GPS locator
You need never lose anything ever again
---
Zoombak does offer a continuous tracking mode which provides location updates every five minutes, but this is limited to one hour's duration, although if you're sitting in front of a PC, you can manually extend it whenever the hour elapses. The limitation is designed to preserve battery power. Talking of which, Zoombak says that the locator can operate for up to five days in standby mode, and gives up to 150 location requests when in active tracking mode.
The whole thing operates through the web. The first thing you need to do is to activate the device which involves logging onto the Zoombak website, creating a login profile - this includes user name, password, PIN and secret security question - and then entering the locator device ID number, which is on the packaging so for heaven's sake, don't throw it away. After that you set-up a payment plan and activation is complete.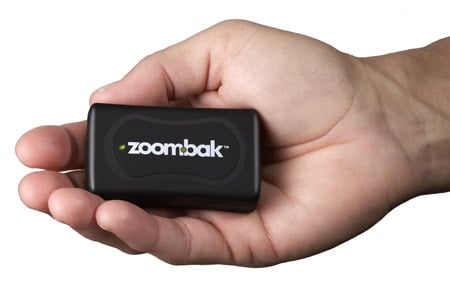 Handy
Locating the device for the first time involves placing it near a window or outside and then clicking the on-screen Connect button. Connection can take a minute or two. Once your Zoombak is logged by the network, you can then set about customising it for your requirements.
The Zoombak website includes five tabbed menus for this purpose. If you want to receive mobile phone or email alerts for low battery or power off, you enter your mobile phone number and email address in the settings section. The Zone menu lets you set up zones or boundaries ranging from 100-500m in size - there are pre-set distances of an eighth, a quarter and half a kilometre, or you can set your own distance within those limits.
This is handy, for example, if you want to keep tabs on your dog. If it wanders away from home and leaves the zone, you can receive a warning and then track down Fido. Likewise, if you wanted to check that a child or an elderly relative had reached home safely, you could set-up an automatic alert for your phone or PC. Zoombak lets you set up to ten zones with five operating at any one time, which we think is rather good. We set up a 500m boundary and put it to the test.