Group Test: electronic book readers
Take your library with you when you travel
---
Round-up As Sony's decision to finally release its PRS-505 Reader in the UK and its associated tie-up with Waterstones has served to raise the consumer profile of the ebook reader as a breed - and with Christmas thundering towards us - we thought we'd see how the Sony stacks up against the competition.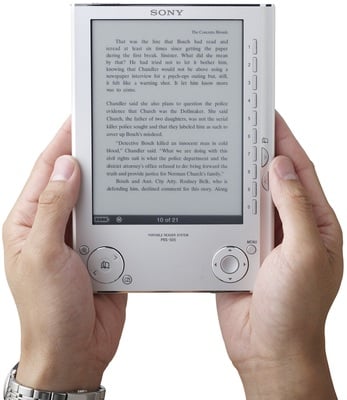 Sony's PRS-505 Reader: winner of the ebook beauty contest
For British consumers, the ebook selection comes down to Sony's Reader, French manufacturer Bookeen's CyBook, the iLiad from iRex and the new BeBook from Dutch company Endless Ideas. Of course, if we were writing this feature in the US, it would be a fair bit longer. But Amazon has still not seen fit to let the rest of us have a fiddle with its Kindle, while Astak seemingly has no plans to release its 5, 6 & 9.7in Mentor readers in the Old World either – though the 6in Mentor looks a lot like the CyBook albeit with added Wi-Fi, Bluetooth and a touchscreen.
And, as we speak, the new Sony PRS-700 Reader – with LED back light and touchscreen – is about to go on sale in the States. It took the PRS-505 nearly a year to cross the Atlantic and, sad to say, we have no reason to expect that the 700 will make the trip any faster.
Legibility, usability, portability - the triumvirate of core ebook abilities and three boxes any ebook reader worth its salt needs to tick and tick well.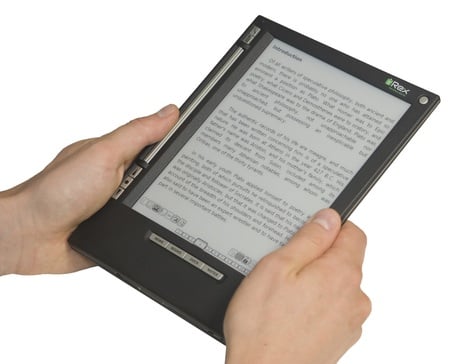 iRex's iLiad Second Edition: the biggest screen of the bunch
When it comes to portability the CyBook is the featherweight champion, weighing only 174g and measuring 118 x 188 x 8.5mm. Next comes the BeBook at 220g and 120 x 184 x 10mm then the Sony Reader at 260g and 122 x 175 x 7.6mm. The iLiad is a whole size larger: 155 x 216 x 16mm and weighing 420g. Oddly, the Iliad isn't quite rectangular, the top of the device curving up towards to the top right-hand corner. This serves no useful purpose that we could see and smacks of styling for the sake of styling which is never a good thing especially if the end result just looks odd.
All bar the Sony are made from black plastic making the silver aluminium Reader easily the winner of the ebook beauty contest.