This article is more than 1 year old
Dell Inspiron Mini 9 with Vodafone HSDPA
The best netbook with integrated 3G goodness
Running our standard battery life test, which involves playing standard-def video full screen on repeat, at maximum screen brightness and with Wi-Fi turned on, we found the Mini 9 could still give its rivals a run for their money. It came in just two minutes shy of the Advent 4213, giving it a mid-table placing for battery life.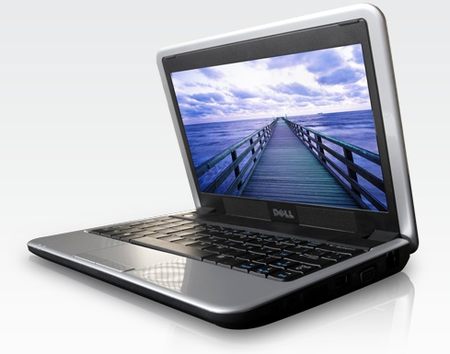 Middle-of-the-road performer
The Vodafone-supplied model comes with XP pre-loaded - you'll need to go direct to Dell if you want the Linux version. You also get a copy of Microsoft Works thrown in to boot and thankfully, unlike the version seen on the Advent 4213, you don't need to sit through adverts while working away.
A copy of Vodafone's Mobile Connect software is also pre-loaded to manage the 3G connection and there's an SMS app included as well so you can fire off 160-character missives without having to resort to predictive text.
The SIM card slots in underneath the battery - which would normally be a bad thing, but since the only way to get a 3G enabled Mini 9 is with a new contract from Vodafone, chance of you wanting or needing to swap it out on a regular basis are slim.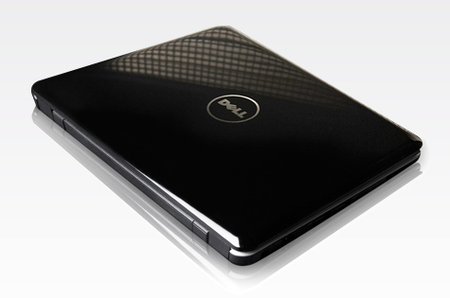 Shiny, sexy... fingerprint magnet
That's probably true of the Mini 9's internal workings too. But if you do fancy tinkering with the storage, memory, Wi-Fi and 3G cards, they're all easily reachable by removing just two screws and a panel on the Mini 9's base.
Verdict
Without doubt, the Dell Inspiron Mini 9 is easily the nicest looking netbook on the market so far, and its performance scores show it's no slouch when it comes to crunching numbers. Despite its small footprint, it has a decent-size keyboard and provided you can live with the function keys being relegated to a secondary location, it's a good compromise.
On the downside, its SSD drive is not only small but also a bit on the slow side. The built-in 3G is also a bit of a mixed blessing as currently you either have to enter a two-year contract with Vodafone or go without completely. We'd much prefer at least the option of buying a 3G enabled Mini 9 outright - especially given that who knows what the laptop market will look like in two years' time. That said, if you're going to £25 a month to spend anyway, a free netbook certainly isn't to be sniffed at.

Dell Inspiron Mini 9 with Vodafone HSDPA
Dell's Inspiron Mini 9 is the nicest netbook out there, and you can't argue with the free price tag, provided you're happy with a two-year 3G contract.
Price:
Free with two-year, £25-a-month contract RRP