This article is more than 1 year old
Sony Cyber-shot DSC-T700 compact camera
A slimline, stylish snapper that looks the part
Review Sony is renowned for its stylish products, and the Cyber-shot DSC-T700 is no exception. But it'll take more than just good looks to convince us that this is a camera worth opening your wallet for.
This super-slim 10.1-megapixel digicam comes in a brushed aluminium body with a whopping 3.5in display area - almost 922,000 pixels worth of picture - which takes up all virtually all the available space on the back of the camera. The LCD's resolution, to save you the maths, is 1920 x 480.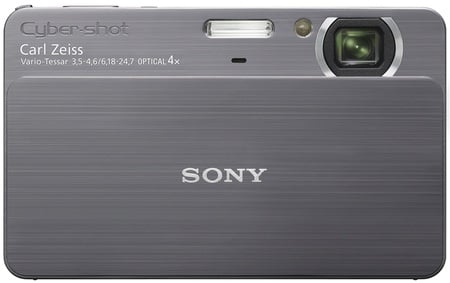 Sony's Cyber-shot DSC-T700: a minimalist approach when open...
Sony has adopted a decidedly minimalist approach to the DSC-T700. At the front is a slide-down cover which drops to reveals the flash and lens, and switch the camera on. It takes about a couple of seconds to get the DSC-T700 ready for action.
At the top is barely enough space for a small power button, shutter button and zoom rocker switch, as the DSC-T700 is just 16mm deep. In fact, its slimline dimensions are just 95 x 58.4 x 16.4mm.
Underneath the camera is a battery charging port and a small flap covering the battery itself and the memory card compartment. And that's it.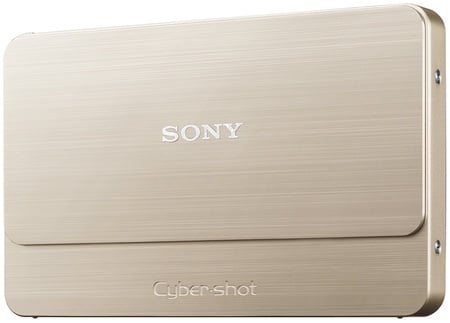 ...and even more so when closed
So where are the buttons and switches for selecting the menu and other functions? Well, Sony has opted to use touchscreen technology for most operations. Dotted around the display area are various icons which are used for selecting menus and features, all of which are activated by a finger-press.