This article is more than 1 year old
Sony Cyber-shot DSC-T700 compact camera
A slimline, stylish snapper that looks the part
Sample shots
Click for full-size images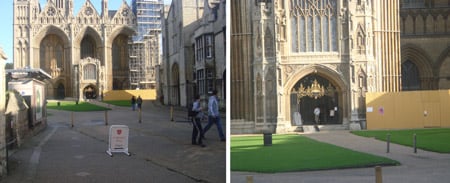 Here you can see the difference that the 4x optical zoom makes when shooting the cathedral entrance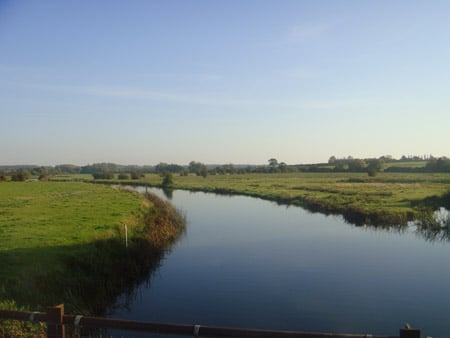 The DSC-T700 doesn't have the widest lens on the market but you can still take decent landscape shots
The DSC-T700 also uses a somewhat fiddly menu system. There are two main menus: Home and Menu. The former is used for adjusting various parameters for features such as slideshow and printing, while the Menu menu is used for making changes to things like the image size, recording mode and the face-detection system. There are also lots of sub-menus to navigate.
When it comes to performance, the DSC-T700 delivered in some areas but not in others. Picture quality was for the most part good, and systems like face- and smile-detection worked well. But we were disappointed in several areas. First of all, lots of our shots using the flash were afflicted with the dreaded red eye, despite the red-eye reduction setting. Despite offering D-Range Optimiser technology and other bells and whistles, the camera struggled to set the best exposure setting when subjects are backlit.
Yes, we know, this is always a tough area for cameras, but we have seen better results from other products. We were also disappointed with the battery life and this is no doubt due to the large LCD screen and small battery. We fired off around 150 shots - true, many with flash - and then had to recharge the battery.
On a happier note, the DSC-T700 coped well with fast-moving objects and low-light conditions, and its close-focus macro function really lets you get decent shots when the camera isn't far from your subject.
Verdict
If style is your thing then the DSC-T700 could be the camera for you - provided you don't mind shelling out £300 for the privilege. It looks great, for the most part produces good pictures and offers superb internal storage capacity. But it's not the easiest of cameras to operate, and you pay for the slim design and large LCD screen with a shorter battery life.

Sony Cyber-shot DSC-T700 compact camera
Sony's slimline, stylish snapper looks the part, but you pay for this in terms of its price and the battery life.