Orange readies free HSDPA-integrating Eee PC deal
---
Orange is to stop bundling a free Eee PC and 3G modem with a two-year mobile broadband airtime package and bundle an HSDPA-integrated netbook instead.
From the middle of next month, the carrier will switch its current netbook bundle from the Eee PC 900 16G to the 901 Go, which has an HSDPA modem and SIM slot built in.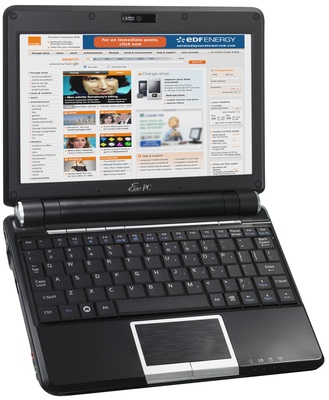 Orange's Eee PC 901: HSDPA built in
Like the older model, the new ones has 16GB of on-board solid-state storage. However, the 901 has a 1.6GHz Intel Atom N270 processor - the 900 had a 900MHz Celeron M, though as Register Hardware's speed tests have shown, there's not a lot of difference between the two.
The Asus Eee PC 901 will be attached to Orange's £25-a-month Internet Everywhere tariff which includes a 3GB per month data-transfer allowance and bundles 100 texts. The contract length is two years.
The Orange 901 will come in a choice of black or pink.
Eee PC reviews
Eee PC 901
Eee PC 900
HSDPA netbook reviews
Vodafone Dell Inspiron Mini 9
Advent 4213