Lightning to thunder with speed-creep beating V8 roar
Aural reference for driver
---
'Leccy Tech UK electric car company Lightning is to fit its upcoming two-seaters with digitally recorded V8 engine noise in a bid to help pedestrians and other road users hear the otherwise silent sportscars coming.
And it'll aid the driver too, the company told Register Hardware, by preventing accidental speeding.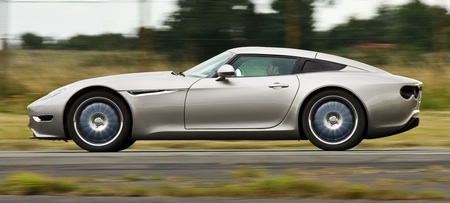 Lightning's GT: now with added noise
With no engine noise in the cabin, Lightning's marketing chief Fiona Gaiger said, drivers have no aural frame of reference to judge changes in speed.
The GT hardtop can do 0-60 in four seconds, and its four wheel-mounted motors together deliver in the region of 700bhp. With all that power and none of the feedback you get from engine noise, it's surprisingly easy to find your foot driving the accelerator down, the company's engineers discovered.
Gaiger maintained Lightning is the only 'leccy car company to have given this speed-creep problem not only thought but come up with a solution too.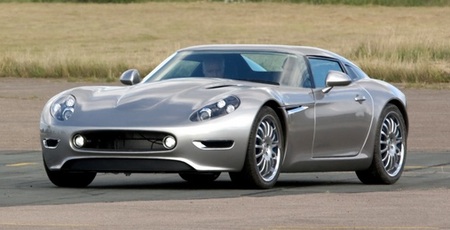 Be-beep!
Certainly, the issue of electric sportscars' near-silence has largely been ignored by other manufacturers during their EV launches, despite the claims made by some safety organisations that the road death toll will rocket as pedestrians and cyclists move out in front of electric vehicles they didn't hear approaching.
Mind you, they could always look, of course...
Lightning Photo Gallery