Sony Ericsson HBH-IS800 Bluetooth stereo headphones
Wireless earphones the way they should be
---
Review Sony Ericsson has a lot riding on these tiny wireless headphones. Barely bigger than wired earbuds, they're a flagship product for a company known for its quality peripherals, and SE wants these boys to cement its reputation.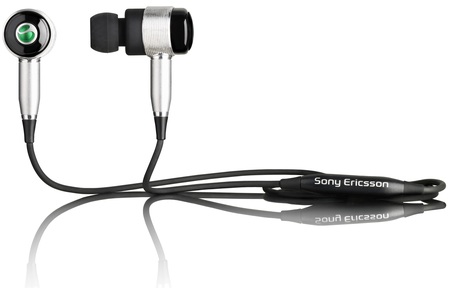 Sony Ericsson's HBH-IS800: tiny 'phones
As Bluetooth stereo 'phones really are very small. The buds fit into the ear canal and stick about 1.5cm out of it, so each headphone is about twice the length of a regular bud earphone and slightly bulkier towards the back. In use, you wouldn't get a motorcycle helmet on over them, but you're not going to look like Uhura, either.
The sticking-out bits house the electronics - the battery on one side, the Bluetooth circuits on the other - and the bulge in the wire holds the microphone, the single control button and an LED that isn't used much. One of the earpieces conceals a hard-to-remove cover - decent nails are needed - behind which lurks a proprietary power connector unlike anything previously seen. Don't expect to be able to charge this set up using your existing transformers.
Once charged, the headphones need to be paired with a phone - the HBH-IS800 supports auto-pairing, which means that the device automatically goes into pairing mode when powered on, so you turn on the headphones and then search for them using your cellphone or Bluetooth-enabled music player. If your player supports auto-pairing then the connection is instant, otherwise you'll have to enter the passcode.
We tried both, and while connecting with a Sony Ericsson handset was smoother, pressing zero four times wasn't too taxing.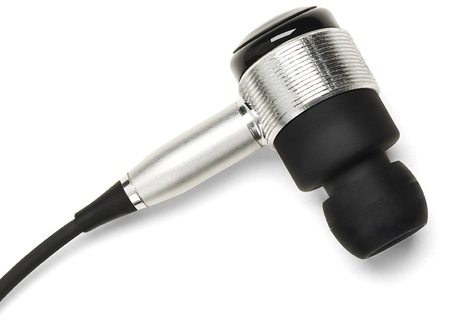 Barely bigger than wired ear-buds
When paired, the earphones reconnect to the last-used device each time they're powered on. They worked seamlessly with a range marginally superior to other Bluetooth earphones we've used, though not by much.
The HBH-IS800's single button is held down for a couple of seconds to switch it on and off, with a shorter press answering - or making - calls.