Handheld games console three-way shoot-out
PSP vs DS vs… iPod Touch
---
You can get versions of FIFA '09 and Force Unleashed for the DS Lite, priced at £25–20 like their PSP counterparts, but the top selling Nintendo games tend to feature cartoon characters such as Super Mario and Sonic the Hedgehog that appeal to younger children.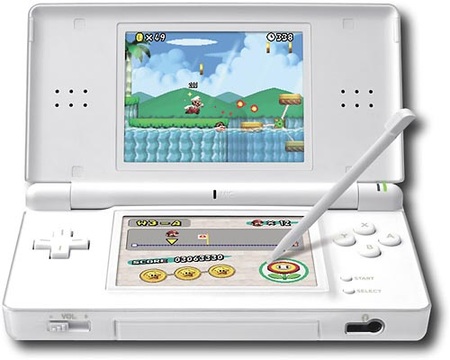 Nintendo's DS Lite: fun for all the family?
At the other end of the spectrum there are what Nintendo refers to as its "generations" games, which appeal to a much wider age group than most conventional computer games do. Titles such as Cooking Guide and the enormously popular Brain Training have attracted an older audience that wouldn't touch the PSP with a bargepole.
The twin screens may be a bit of a strain on the eyes – they're both 3in in size, although they actually seem smaller if you sit the DS alongside any of its rivals – but the stylus control system deserves some of the credit for the console's success. The gamepads and buttons of the PSP might be off-putting for older people, but anyone can use a stylus to tap on the screen. The DS is undoubtedly a good choice for younger kids, and also for anyone that likes to while away boring train journeys with a crossword or Sudoku puzzle.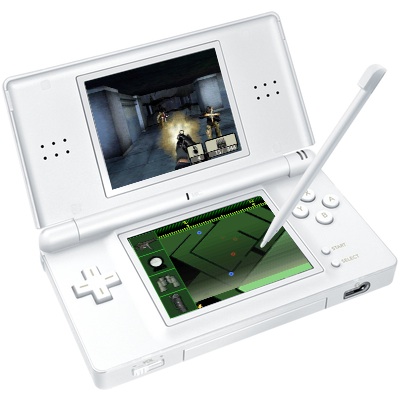 But not just the kids: Call of Duty 4
It's not enough to just produce a good games machine these days. What all the big companies are trying to do now is to develop a 'platform' – a device that acts as the springboard for a much wider range of activities. The iPod Touch is a good example of this. The original iPod was a simple MP3 player, but over the years Apple has added more and more features to the product, culminating in the multimedia extravaganza that is the iPod Touch.
The Touch is first and foremost a superlative music and video player, and even has its own movie rental section in the online iTunes Store. It has wireless networking features that let you browse the internet, check your email or watch videos on YouTube or the BBC iPlayer. It can even do a clever triangulation thingy that is almost-but-not-quite GPS, but which can still locate your position on a map and give directions to the destination of your choice. To be honest, the gaming aspect of the iPod Touch is merely icing on the cake.