Handheld games console three-way shoot-out
PSP vs DS vs… iPod Touch
---
Sony has taken a similar approach with the PSP. It's more of a 'pure' gaming device than the iPod, of course, having been designed specifically for games in the first place. However, Sony always had films and video in mind for the PSP too. The UMDs (Universal Media Disks) that are used to store PSP games can also hold films as well, and while the UMD format probably hasn't been the success that Sony hoped there are occasional film releases, such as the Simpsons Movie, that do sell well in this format.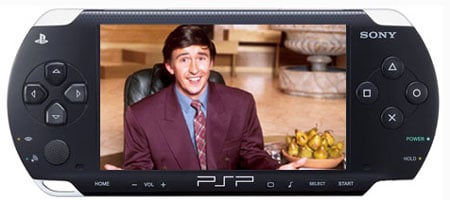 PSP owners can view movies and TV shows…
The PSP also has a slot for a Memory Stick, which makes it easy to transfer your own music and video files onto the PSP. And, needless to say, the PSP has wireless networking built into it, along with a web browser. The networking option was initially intended for multi-player gaming, but Sony has recently started to expand the PSP's online capabilities with features such as the Go! Messenger chat system, and it has also got together with Skype to produce a PSP version of the popular VoIP program that lets you make cheap online phone calls.
You can buy a PSP webcam for video-chat and a GPS add-on called Go! Explore — though at £99, this costs almost as much as the PSP itself. Sony has even launched a movie rentals and TV subscription service for the PSP called Go! View — £5 per month from www.goview.tv.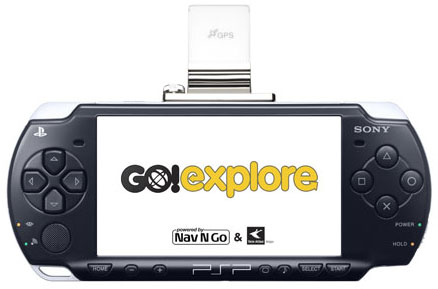 …or add GPS for route-planning
Sadly, this is one area where the DS is a bit of a disappointment. It does have wireless networking features, and a number of DS games include an online multi-player option. However, Nintendo doesn't really seem to have thought the networking side of things through properly. The DS doesn't like the wireless encryption used on many ordinary wireless routers, and we were unable to get it to work with our bog-standard BT HomeHub router.
This essentially means that the wireless networking will only work on public 'hotspots' that don't have any security or encryption turned on. And, if you want to browse the web, you'll need to pay an extra £25 for the separate Nintendo Web Browser. The built-in Pictochat messenging system built into the DS Lite allows you to send messages directly to other DS users, but only if they're in close range, so its online communications features are a lot more limited than that of the PSP or iPod Touch. It's not really designed as a music or video player either, although you can buy an MP3 Player add-on pack for £18. By the time you pay for all those add-ons — and a memory card for your music — you're getting close to the price of the 8GB iPod Touch.