Handheld games console three-way shoot-out
PSP vs DS vs… iPod Touch
---
Ultimately, then, these three devices are very different, which means that it's not actually that hard to choose between them. The PSP is the mobile games machine for the testosterone-filled young guys that like to frag the living daylights out of each other on their PCs, Xboxes and PlayStation games consoles. Its video and internet communication features are an added bonus — we'd love to get Skype phone calls on the iPod Touch — but it's basically all about high-speed action gaming.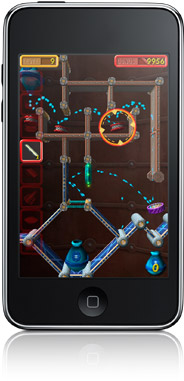 Touch: Good for gaming, great for media
The DS Lite is the flip-side of the gaming coin. It has its fair share of action games, but Nintendo's real focus is on more family-oriented games that appeal to everyone from young kids through to their grandparents. Its online and communications capabilities are relatively limited, but it's a great gadget for passing the time when you're stuck on a train or plane, or for keeping the kids quiet on the back seat of the car.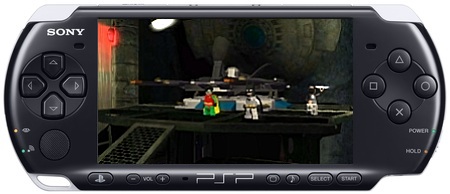 PSP: best for action games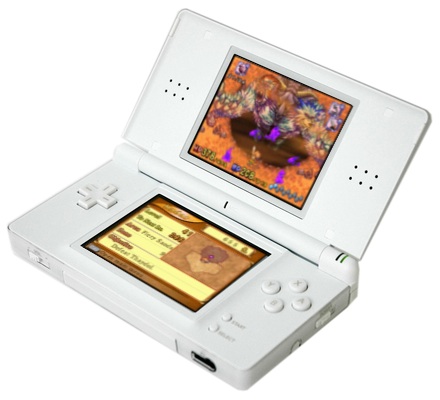 DS: best for family fun, but not good for the net
As for the iPod Touch, it certainly has a lot of potential for playing games, but it's not yet ready to go head-to-head with dedicated gaming devices like the PSP and DS Lite. It is first and foremost a terrific music and video player, which is further enhanced by its impressive internet features and oh-so-slick touchscreen technology. Buy it as a media player and treat the current crop of iPod games as icing on the cake. But if games are what you're after then Sony and Nintendo are still your top two choices.

Handheld games console three-way shoot-out
As a music and video player it scores 85 per cent, but the gaming side of things needs more time to develop.

Handheld games console three-way shoot-out
Fun for all the family, with Nintendo's twin-screen design encouraging innovative game design.

Handheld games console three-way shoot-out
Relatively conventional design, but the big screen and vast selection of games will appeal to the hardcore games fans.