Tomy, Zink launch camera with built-in printer
Snap and print on the go
---
Printing pictures is a bit of a rarity these days. So US printer specialist Zink has stuck a digital camera onto the top of a portable printer to ensure you've always got both to hand.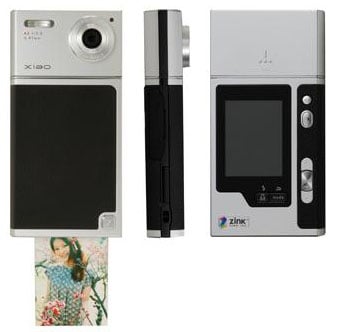 Zink's TIP-521 is a camera and printer combined
The TIP-521 sports a five-megapixel camera at one end and a printer at the other, which is able to spew out 2 x 3in, full-colour images using Zink's inkless printing technology – in around 60 seconds.
Around 20 sheets of photo paper can be stored in the unit and several "entertaining printing options" are available, including templates and borders.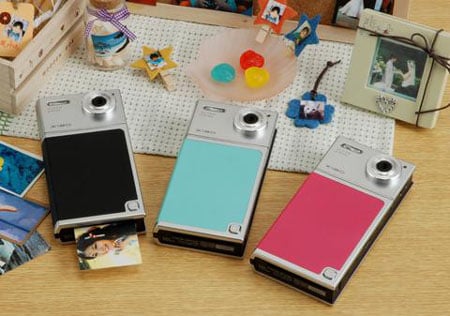 Gone printed in sixty seconds
The 2.4in LCD screen lets you see your images before they're printed, and snaps are saved onto SD memory cards, so you'll also be able to print out pictures taken with other cameras.
An infra-red receiver even means that pictures can be wirelessly transferred onto the TIP-521 - albeit slowly.
Zink's TIP-521 will initially be branded and sold by toy maker Tomy in Japan, where it's due to go on sale later this month. A price hasn't emerged yet.