This article is more than 1 year old
Halliburton seeks patent on patent trolling
War profiteer eyes ultimate boondoggle
Halliburton - the Texas-based company famous for pocketing billions from the war in Iraq - hopes to patent the art of patent trolling.
In an 18-month-old application just released by the US Patent Office, Halliburton attorney Clive D. Menezes seeks exclusive rights to "patent acquisition and assertion by a (non-inventor) first party against a second party."
That's right, the war profiteer wants to patent a means of patenting technology that someone else invented but didn't patent. Its application covers patent trolling against inventions that involve some sort of trade secret: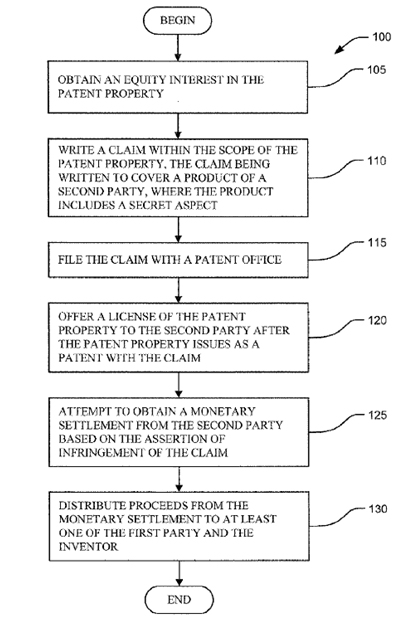 Patent trolling patent application
You could argue that Halliburton is attempting to patent patent trolling simply to prevent others from patent trolling. But you could also argue the opposite. With US patent law, anything is possible. ®
Bootnote
A tip of the hat to Patently-O and Techdirt.