This article is more than 1 year old
Pioneer DVR-116D multi-format DVD rewriter
Turning the burn dial up to 11
Review The current maximum write speed on a DVD±R is 16x, so Pioneer's 20x drive has to be doing something special. Using 16x media, you should be able to see up to 25 per cent extra read and write speed.
When recordable CD was introduced, it moved quickly from single-speed to 54x and beyond, but recordable DVDs haven't accelerated at nearly the same rate. That's because the rotational speeds and data transfer rates were faster from the start, with 1x DVD being equivalent to 9x CD. A 20x DVD is, in data transfer terms, as fast as a 180x CD would be, if CDs ran at 180x.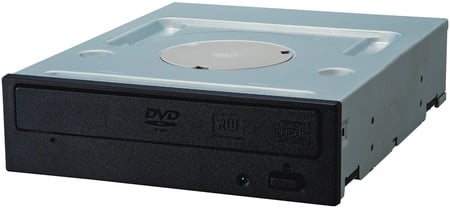 Pioneer's DVR-116D: 25 per cent faster than the highest standard speed?
DVD±R/RW drive speeds have levelled off at 16x and the relevant standards don't define anything faster than this. However, some companies, including Pioneer, have developed proprietary technologies which they claim enable them to exceed this speed. The DVR-116D claims 20x speeds using media rated for 16x use. Don't go looking for 20x media - it doesn't exist.
In passing, we've never understood why the DVD-Ram specification hasn't caught on more. It's much more robust as a back-up medium than DVD±R/RW, supporting up to 100,000 rewrite cycles, as opposed to around 1000. DVD-Ram is big in Japan but never won popular support over here.
Additionally, once DVD-Ram discs are formatted, Windows sees them as regular external drives – like a Flash drive or HDD – so you can read from and write to them without third-party software – no InCD or Nero needed. Yet there are still plenty of new DVD rewriters, like this one, which don't support the standard.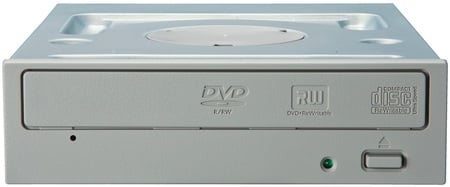 No DVD-Ram support
Internally, the DVR-116D has a 2MB memory buffer, which should help its write speed. Pioneer claims the drive is quieter than rival products, thanks to a redesigned internal mechanism. Under test, there was less of the usual wind 'swish' when the disc was up to full writing speed than on our reference drive.