This article is more than 1 year old
Comfy keyboard launched for Mac users' fingers
Logitech has launched a super-slim keyboard for Mac fans, which it's claimed will minimise finger strain.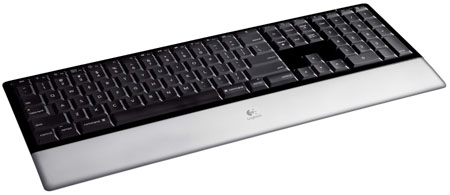 Logitech's diNovo: now Mac friendly
The Mac edition of the diNovo keyboard measures 22.1mm from its base to the keys. But the firm's "PerfectStroke" technology is used to "create longer key travel" and ensure that your fingers don't get damaged when pressing each key down.
Logitech said most notebooks have a key travel distance of 2.2mm, but that the travel distance on its latest keyboard has been increased to 3.2mm. So you'll have to press keys down further to activate them, but the process should be more conformable.
A "micro-scissors" feature will also ensure that the depression feeling of each key always feels the same, no matter which part of a key you tap.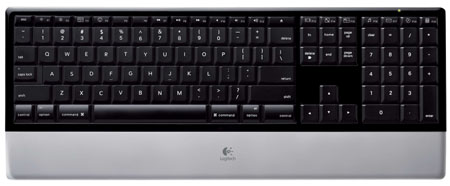 Longer travel key travel distances are used to make typing comfier
A selection of Mac-focused shortcut keys are built onto the keyboard, including buttons for Cover Flow, iTunes and Safari. A numeric keypad's also integrated, which could come in handy if you're a number cruncher.
The 2.4GHz wireless keyboard is said to be compatible with any Mac, including the MacBook Air, iMac, MacBook and MacBook Pro.
Logitech's Mac Edition diNovo Keyboard is available now in the UK for £70 ($130/€90).