Faster HSDPA and HSUPA 3G speeds will be rolled out in the UK's big cities in 2010, network operator 3 has promised.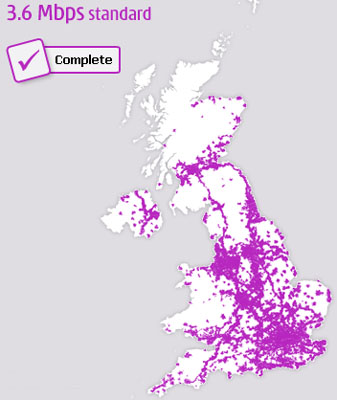 Areas already covered by 3.6Mb/s HSDPA
The company will initially give customers in London and other major metropolitan areas access to HSDPA speeds of up to 14.4Mb/s by Q3 2010.
It's also promised that big cities will get 5.7Mb/s HSUPA speeds at the same time.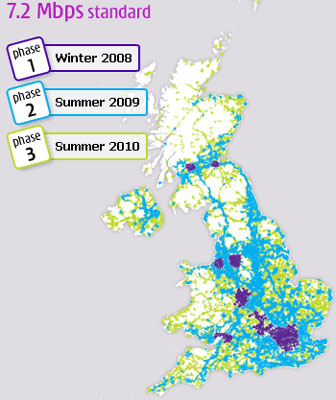 3's pending 7.2Mb/s HSDPA upgrade
However, senior 3 executive Hugh Davies couldn't confirm how long it will be before customers living in more rural areas of the country get the same HSDPA and HSUPA speeds.
3 has already completed a rollout to give more than 95 per cent of the UK's population access to 3.6Mb/s HSDPA. It hopes to raise that speed to 7.2Mb/s by 2010 – the same time that the big cities get 14.4Mb/s HSDPA and 5.7Mb/s HSUPA.