Below the screen are four buttons that are touch-sensitive and flush with the face. They're for call start and end, home and back. Each pulses gently with haptic feedback when you press them.
And so to the screen, easily the most impressive we've yet seen on a Windows Mobile device. At 3.8in, it's 0.3in larger than the iPhone and its 480 x 800 resolution - apparently the maximum that Windows Mobile can currently be used for - is two-and-a-half times as big as the iPhone's 320 x 480. It's big, bright and clear.
Although HTC hasn't completely dispensed with the stylus, of all its Windows Mobile devices this is the one that comes closest to being fingers-only.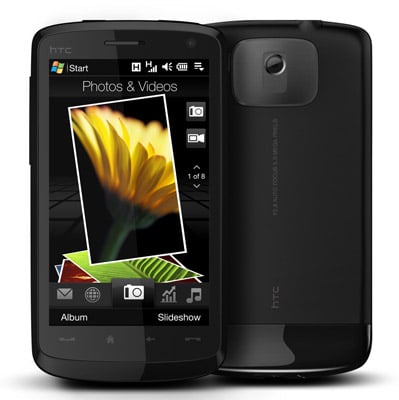 The most impressive screen on any Windows Mobile device
The screen is certainly sharp but don't let the HD moniker fool you – this isn't high definition in the way we've become to used to from 720p and 1080i TV screens, just a sharper-than-most smartphone screen.
It does make a decent fist of offering a palm-sized widescreen experience, but playing back HD movie trailers wasn't as smooth as it could have been. Standard or low-definition material actually tends to fare better, especially in full-screen mode.
To further justify the screen upgrade, the camera is also the best we've seen so far on a Windows Mobile device, boasting a five-megapixel resolution and autofocus, though there's no flash. While the lack of flash reduces its value for nighttime snaps, in reality there's little loss, since the flash on most phones is of very little use anyway.