Browsing on the Touch HD is generally very good. Opera is pre-loaded as the browser of choice, and you can take advantage of the HSDPA 3G connection - there's also a 0.3-megapixel camera on the front for video calling - or you can hook up to broadband over a Wi-Fi network.
The on-board accelerometer switches the orientation to landscape when you turn the device on its side, and in the bottom left-hand corner is a zoom button. Pressing this reveals a slider you can use to adjust the pages to your heart's content. Not quite as neat as the iPhone's pinch-and-pull zooming, but more intuitive.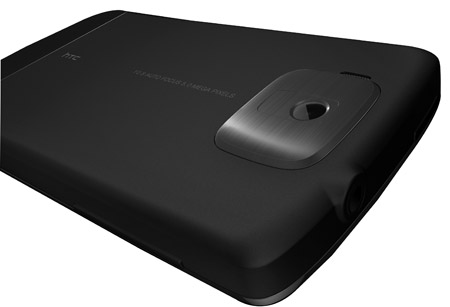 The 5Mp autofocus snapper is impressive, but there's no flash
The music player is the one on other HTC Touch devices, showing cover art that you can browse by brushing with your finger, and offering a decent sound through the supplied, dock-connected headphones, though now you can upgrade them with a pair that use a standard 3.5mm jack. There's also an FM radio with 20 station presets, and a built-in GPS pick-up that's linked to Google Maps. It works just as well as on HTC's other Windows Mobile GPS facilities, ie. very well.
Battery life proved to be quite decent, a full charge giving us two days and more of moderate use, though there are plenty of options to extend it further by dimming the screen and switching off Wi-Fi, GPS and Bluetooth when you're not using them.
Verdict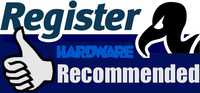 It's a similar size and shape to the iPhone and its screen looks glorious, but the Touch HD is misnamed – this is simply a better and bigger smartphone screen than you'll find elsewhere. It's an HTC touch-screen you can use one-handed, and with all the third-party apps that run on Windows Mobile, this is a worthy business-oriented alternative to the iPhone.

HTC Touch HD Windows Mobile smartphone
A beautiful screen and all the compatibility of Windows Mobile – welcome to the business iPhone.
Price:
Contract: from free. Handset only: £535 RRP