This article is more than 1 year old
Philips Aurea II 42PFL9903H 42in LCD TV
A stunning screen that brings truly trance-inducing experience
Review How in-your-face do you want your TV to be? Why not try one with a frame that lights up? This is not just Philips' Ambilight effect, this is second-gen Aurea, where the frame sprays multiple colours at you from the front too.
So as the picture in a nature show switches from succulent leaves to a tiger's face, so the frame snaps from variegated green to bright orange and black stripes, extending the main picture with soft-focus mimicry. And with the Ambilight matching those colours on the wall behind, Philips achieves a remarkably immersive effect.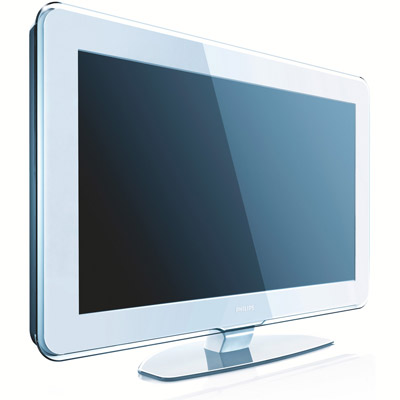 Philips' Aurea II: a huge improvement on Aurea I
The first Aurea, released in late 2007, had a frame design so uncompromising that it divided opinion. It was curious, with the light frame curving out at you with a matte finish to the coloured lights embedded into it.
Take two is much better, with the light bezel now flat-fronted thanks to a sheet of Perspex that covers the entire front of the telly. Between the screen and the light frame is a narrow border, which on the first model was dark and noticeable, but here is much more neutral and understated. It's a huge improvement, style-wise. The look is still going to be pretty divisive and it's certainly worth easing yourself in gently with the frame intensity and brightness set low.
Even so, there will be people who just don't get it. Light behind the TV is one thing, but coming out of the front too? They've got a point. There are times when it seems intrusive – a harrowing documentary about death and poverty doesn't benefit from Hollywood lights flashing around the grim images, but light-entertainment shows like The X Factor and Strictly Come Dancing, look brighter, brasher and more fun when the gold lamé in the studio spills in to the frame and the wall behind.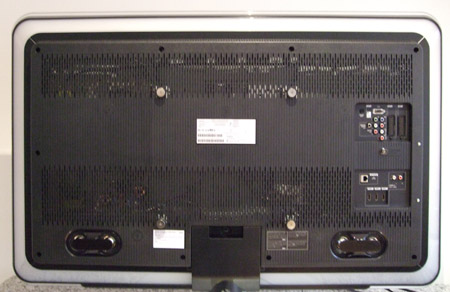 The usual connector set around the back
Moreover - and this is the clincher - watch it for an hour or so and then turn the frame and Ambilight off – there's a dedicated button for this on the sleek remote. Suddenly, the picture looks comparatively dull and unexciting. Of course, there's more to this TV than the light frame, but if you don't like the effect, this isn't the goggle box for you. Not least because, if you do use it with the light frame switched off, the whitish bezel round the picture is intrusive.