Asus launches 'world's fastest' smartphone
An 800MHz CPU on board
Asus has unveiled its latest smartphone, which, it claimed, is the "fastest business PDA phone in the world".
Under the Asus P565's shell is an 800MHz Marvell processor that Asus said will help the phone deliver "system performance beyond anything else on the market". The talker's also supposedly great at handling "resource-intensive" duties and "heavy multitasking".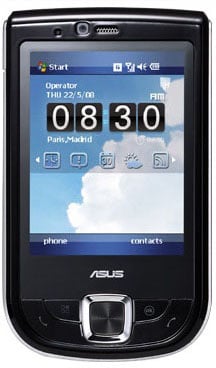 Asus's P565: has an 800MHz processor
A 2.8in, 480 x 640 touch-sensitive display will let you browse around the phone's applications, which include a business card recognition utility and Microsoft Mobile Office.
Although the phone supports tri-band GSM/GPRS/Edge connections, it's disappointing to see that the maximum HSDPA 3G connection speed is just 3.6Mb/s – which is poor given that the market's quickly moving up to speeds of 7.2Mb/s and beyond. 802.11b/g Wi-Fi is present too.
Users have access to a USB port and Bluetooth, while the integrated SiRFStar GPS chip will help direct you from meeting to meeting.
A three-megapixel camera is built into the phone's rear and it'll also capture video footage at speeds of up to 24f/s.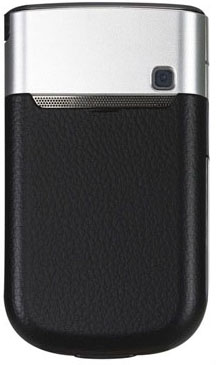 BlackBerry Bold's bovine backing borrowed?
Images, videos, files and more are stored on Micro SD memory cards, with the phone able to support a range of file formats, including JPEG, PNG, GIF and MP3.
The phone measures 102 x 60 x 16mm and its battery lid is leather-backed, a style feature shared with the BlackBerry Bold - reviewed here.
Talk time is estimated to be around three hours, while standby life is 250 hours, minimum, Asus claimed.
A launch date or price for the Asus P565 hasn't been stated yet.
Asus smartphone reviews
Asus M930
Asus P750