This article is more than 1 year old
Nikon Coolpix S710 compact camera
Ridiculously easy to use
There's also a face-detection system, red-eye reduction and a smart smile mode which we'll return to later. You get a choice of 16 scene modes, including night, sport, panorama and food. If you can't be bothered deciding which of these to select, the camera can do so for you, although it's probably easier to just put it in auto mode.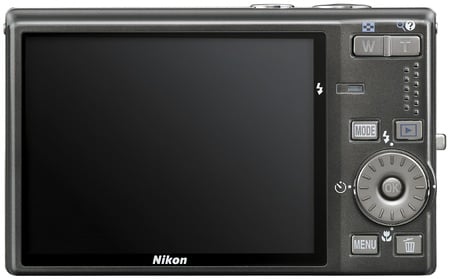 The LCD's big and easy to view in bright light
There's a wide range of control options that will suit both the pick-up-and-shoot photographer and the person who likes making their own adjustments. The options are: auto, programmed auto, shutter priority, aperture priority, manual - for adjusting shutter speed, aperture and ISO, though there's no manual focus - high-speed continuous, voice recording and movie - it can record 320 x 240 and 640 x 480 resolutions at 30f/s or 15 f/s. There are also a number of editing features including "D-Lighting" - which is designed for correcting underexposed images - cropping and the ability to scale images by several steps down to 160 x 120, for web pages and email attachments.
Yes, you can do all of this with editing software, but it's nice to have the in-camera option. Talking of software, you're provided with Nikon Transfer photo management software and ArcSoft Panorama Maker 4.
It's no surprise that with a 14.5-megapixel CCD, there's a wide range of image resolutions, ranging from 4352 x 3264 pixels to VGA. At the highest resolution, the file size is around 5.5MB. The shutter speed range is 1/2000s to 8s, although if you use the high-speed continuous mode, the range changes to 1/4000s to 1/15s. The normal ISO range is 100-3200, although there are options for 6400 and 12,800 if you select certain scene modes.
When it comes to handling, the S710 does it in style. Switching on takes a little over two seconds and shutter lag is minimal. The control dial makes it quick and easy to alter flash, macro and exposure compensation settings, but if you want to do more, it's not a problem. Switching between modes simply involves pressing the Mode button and then turning the control dial to select the function you want. As you scroll through the options, a text display informs you about each function. Press the OK button and it's done. If you want to adjust a shooting parameter, then press the Menu button and scroll down the shooting menu. It's dead simple.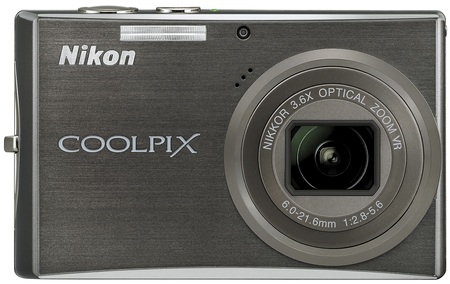 Macro mode could do better
Likewise, switch to manual mode and the values for ISO, shutter speed and aperture can all be seen together at the bottom of the screen. You just flip between each setting and make your adjustment using the control dial. The LCD screen has an anti-reflective coating and it's easy to view in bright light. During playback, you can view, 9, 16 or 25 thumbnail images for fast image selection.