This article is more than 1 year old
Nikon Coolpix S710 compact camera
Ridiculously easy to use
In terms of performance, the Coolpix S710 did well, although to be honest, the leap in quality from a ten-megapixel camera to a 14.5-megapixel model isn't that significant. Sure, if you want to produce very large printouts, it'll help improve quality, but for on-screen viewing or normal-size prints, it's not a big deal.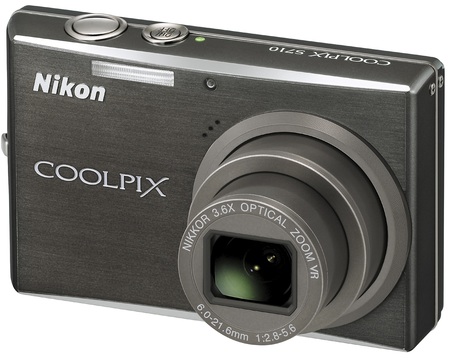 Not a huge step forward in picture quality
That said, colour, contrast and detail were good and we got very pleasing results. The zoom offers a nice range, both at the wide angle and telephoto setting. The D-Lighting system really does help improve contrast and detail with underexposed images. In a word, we were 'D-Lighted' with the performance. Ouch.
Another thing we liked was the smile mode. Activate this, point the camera at a smiling subject and the S710 will automatically take a shot without you having to press the shutter! Yes, it's a bit silly, but it all adds to the fun of using this camera.
The panorama mode is superb and the software does a great job in stitching three images together. The food mode even lets you make adjustments to the white balance to get your grub looking at its finest, while the high-speed continuous shooting mode is good for tracking fast-moving objects.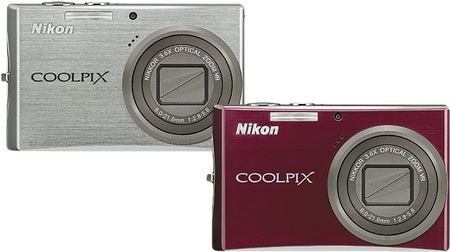 Also available in silver and red
Nikon says the battery life is 250 shots, and we still had lots of power after firing off close to 200 frames. Not that everything else was perfect. We were a little disappointed with the macro mode, as cheaper models we've tested have managed to get even closer to an object. Picture noise is noticeable from ISO 400 upwards, a price you pay for packing in so many pixels onto a small CCD. For that reason, the higher ISO modes were not worth bothering with.
Verdict
We were very impressed with this little camera. It's a nice size and weight, offers a good set of features, is easy to use, performs well and it has some useful playback and editing features. If you're in the market for a compact that's a cut above the rest, you should certainly check out this model.

Nikon Coolpix S710 compact camera
A polished, pocketable performer offering a good range of features and superb ease of use.