This article is more than 1 year old
BlackBerry Javelin to spear RIM's Bold and Curve?
The 'sharpest' BlackBerry yet?
BlackBerry Bold and Curve owners had better watch out, because Research in Motion has thrown a sharp new rival into the mix.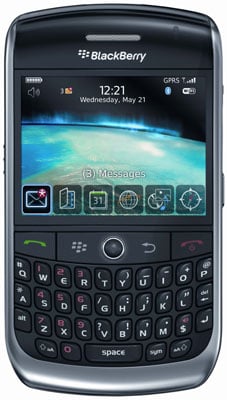 RIM's BlackBerry Javelin: sharp looks, but is it smart?
The BlackBerry Javelin looks very similar to the Bold, but Javelin's exclusive UK retailer – Carphone Warehouse – told Register Hardware that it's actually smaller than both the Bold and Curve. By how much, CW wouldn't say.
Of the specs released so far, we know that Javelin is a tri-band GSM talker with 3G support (CW's since told us that, actually, Javelin doesn't support 3G) and Wi-Fi capabilities – something that even the mighty Storm doesn't have. GPS navigation is included too.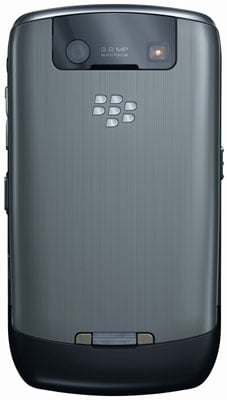 Smaller than the Curve and Bold
The display isn't touch-sensitive, but CW told us that Javelin has "the sharpest screen" to give brighter and crisper icons. A 3.2-megapixel camera lurks around phone's rear. Bluetooth's on board, but there's no word on a memory card slot yet.
Most of Javelin's other features sound pretty rudimentary. For example, you'll get a media player, access to BlackBerry Maps, integrated handsfree and - we nearly forgot - a calculator.
The BlackBerry Javelin will be available from Carphone Warehouse on 20 December, but a price hasn't been pushed over yet.
BlackBerry reviews
Blackberry Storm Preview
BlackBerry Bold 9000