A handset described as the Swiss Army knife of mobiles will go on sale next year, able to handle everything from telephone calls to medical emergencies.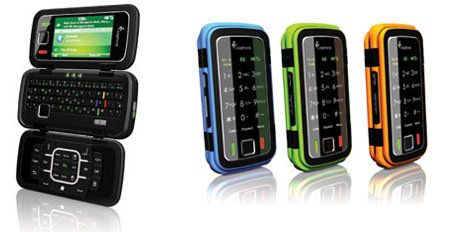 TMPL's Icephone: multiplex
Manufactured by The Medical Phone Ltd (MPL), Icephone folds out into three sections: a 3in touch-sensitive display, a full Qwerty keyboard and a second keypad for games and secondary apps.
It's being marketed as a consumer phone, but MPL's also designed a medical software package so it can punt a second, but otherwise identical, "military/emergency services" version.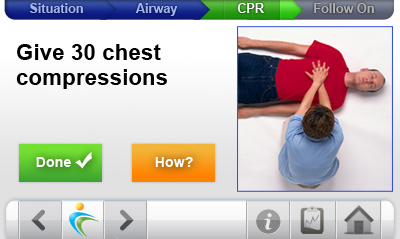 Is there a doctor on the line?
The "British Red Cross-accredited" medical software gives step-by-step emergency first aid advice. Should your friend collapse, for example, the talker can guide you through chest compression exercises and compile a report on its medical advice, letting the ambulance crew know what treatment's already been administered when they arrive.
Under the talker's three-part body is support for quad-band GSM connectivity and 7.2Mb/s HSDPA 3G. It also features 802.11b/g Wi-Fi, Bluetooth 2.0, GPS navigation and can take two SIMs.
A 3.1-megapixel camera is built into the talker and data, including still images, videos and MP3 files, are all stored on a Micro SD card.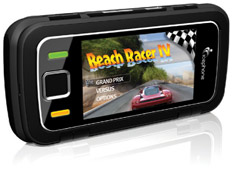 A second keypad is used for gaming
Since Icephone runs on Windows Mobile, it's also been equipped with Pocket Office to give you access to Word, Excel and PowerPoint.
Trigger buttons and a mouse tracker pad on the bottom keypad let you play games on the phone, with an on-board accelerometer able to make the most of the screen's size by flipping it into landscape mode.
MPL's Icephone will be available in Q2 2009, but a price hasn't been announced yet.