The PCMark05 results were what you would expect for a netbook based on a 1.6GHz Atom chip and equipped with 1GB of memory, placing it on par with the competition.
PCMark05 Results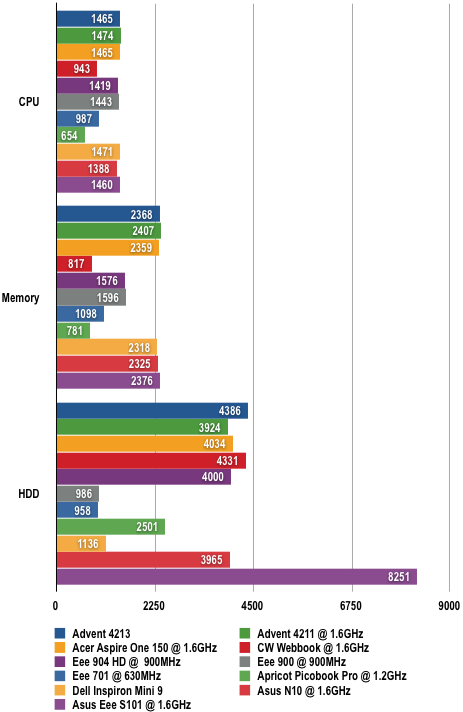 Longer bars are better
However, hard drive performance was astonishing, with it coming in at almost twice as fast as the closest contender. We ran the test half a dozen times to ensure this wasn't a one-off fluke. If you're frequently juggling lots of files and like working with loads of windows open, then this is one machine that won't be phased by that. This is all the more surprising because the S101 has an SSD and netbook SSDs rarely come close to the performance of HDDs in benchmarks like PCMark05.
Moving onto the Gimp Gaussian Blur test, the S101 ploughed through the task in a more than respectable 4.9 seconds - matching the best result we've seen so far.
The Gimp Results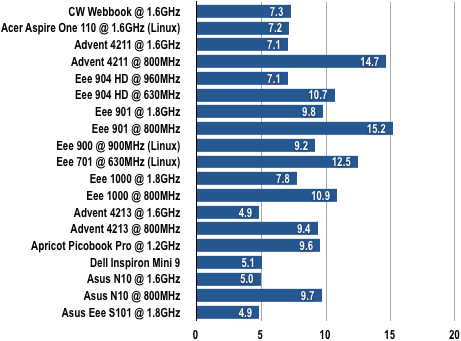 Time in seconds
Shorter bars are better
Sponsored: How to simplify data protection on Amazon Web Services