The good news doesn't end there, however, as the new Asus' battery results are also pretty impressive. Even in Super Performance mode - it's actually called that; it ups the CPU speed to 1.8GHz - it managed to keep going for 178 minutes playing our standard-definition test video full screen on repeat.
Switching down to High Performance mode - the stock 1.6GHz CPU speed - only eked out a further two minutes battery life, but dropping all the way down to Power Saving mode - the Atom runs at 800MHz - kept it running for a full 208 minutes - three and three-quarter hours.
Battery Life Results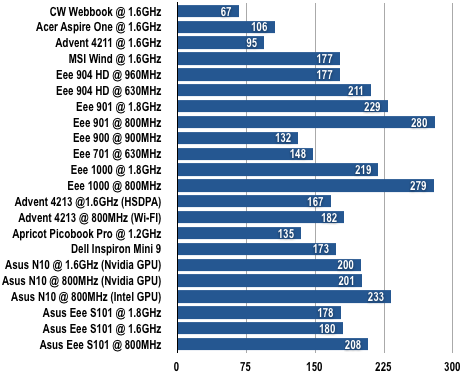 Time in minutes
Longer bars are better
This is a harsh test because we keep the screen on maximum brightness and the CPU's doing a lot of work decoding the H.264 video stream. We'd say that 208 minutes of video testing amounts to a good five or six hours of more typical netbook usage.
That's still not quite up there with the likes of Asus' own Eee PC 901 and 1000, but it's better than a fair few netbooks on the market today.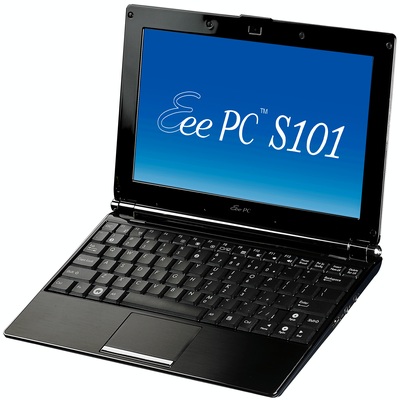 Decent - but not exceptional - performance
The S101 comes pre-loaded with Windows XP Home Edition, but Asus is also expected to launch a Linux version based on Xandros, as per other Eee PCs. The Linux version packs in a 64GB SSD and 2GB of memory.
Sponsored: Practical tips for Office 365 tenant-to-tenant migration