Round-up Happy Christmas, the format war is over. Now that Toshiba has abandoned HD DVD, Sony's Blu-Ray has emerged as the new standard for high-definition discs, and the millions of folk who've been watching ye olde standard-def TV programmes on their HD TVs can go out and buy themselves a Blu-ray player safe in the knowledge it's not about to become obsolete.
Admittedly, there's the possibility that we'll all soon be downloading all our films off the internet. However, downloading HD movies is still a pretty slow process as the files are so huge. We suspect that we'll have to wait for the next generation of broadband before this really takes off. Besides, who's going to wait to download an entire season of Heroes when you can pick up a box set in your local Woolies on the way home from work?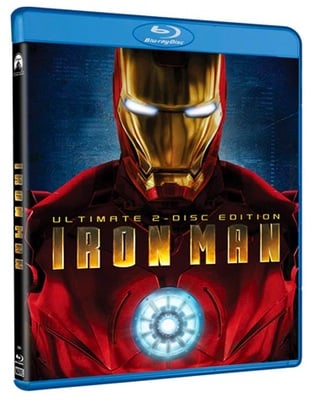 Decent movies on BD at last?
This means that Blu-Ray is currently the best game in town for people who want the full HD home cinema experience. So we decided to take a look at some of the players that will be on sale this Christmas. Generally speaking, all these players provide excellent image quality. We tested the players with a good mid-range 42in Samsung TV that provides 1080p full-HD resolution, and even relatively low-cost players, such as Sony's entry-level S350, proved capable of producing outstanding HD playback.
As always, though, there are a few bits of hi-tech jargon that you need to look out for when buying a Blu-ray player. The first thing to ask about is the HDMI interface used to connect the player to your HD TV. You need to make sure that the player has HDMI version 1.3, with the 'deep colour' feature that enhances image quality. Most players currently on sale have HDMI 1.3, but there's another option called the 'Blu-ray Profile' that can vary from player to player. Most current players support Profile 1.1, which provides a picture-in-picture option - sometimes also called 'BonusView' - so that you can watch special features in a small window superimposed over the image of the main movie.
The latest players also support Profile 2.0 - aka 'BD Live' - which allows the player to connect to the internet and download added extras such as ringtones and screensavers – and which can also be used to try and flog merchandise such as T-shirts and film soundtracks. There's even a Profile 2.0 Starship Troopers disc that allows you to upload your own photos into the film so that you can appear to take part in some of the big battle scenes.
Personally speaking, we don't consider Profile 2.0 to be essential, but if the player has an Ethernet interface then at least you have the option of downloading Profile 2.0 and other updates in the future.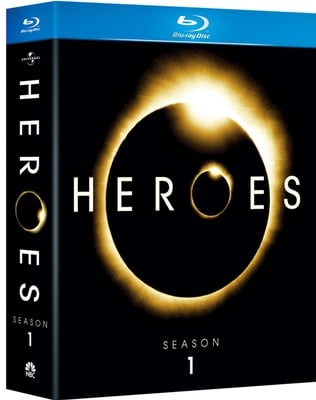 Way more convenient than downloading?
Finally, home cinema buffs that want the very best surround sound audio will want to check the player's audio support. Some players include 'decoders' that will work with the very highest quality surround sound formats, such as Doby TrueHD and DTS Master Audio. However, even the cheapest Blu-ray players support conventional 5.1-channel Dolby, which should be enough to keep most people happy.
To summarise, a minimum spec of HDMI 1.3, Profile 1.1 and 5.1 sound should be more than enough for a great home cinema experience. You can get those features from several players that cost around £200-250, which means that - after years on the periphery - Blu-ray has finally made it into the mainstream.
Sponsored: How to simplify data protection on Amazon Web Services
Next page:

Sharp BD-HP20H