Comment Persistent data storage supplier Copan is downsizing with staff layoffs, unpaid leave and staff paycuts.
The startup company's board heeded the Sequoia Capital recession slide deck and prompted CEO Mark Ward to revise his plans for the company, whose main product is the Revolution MAID array with up to 75 per cent of its drives spun down at any one time, to hold persistent but little-accessed data in much less space than rival products.
It was so different back in June. Copan had invested in two software development centres, annual sales revenue had tripled, and Ward said Copan was building out an infrastructure for the long haul. In August, Copan signed a useful deal with Quantum and things were looking better still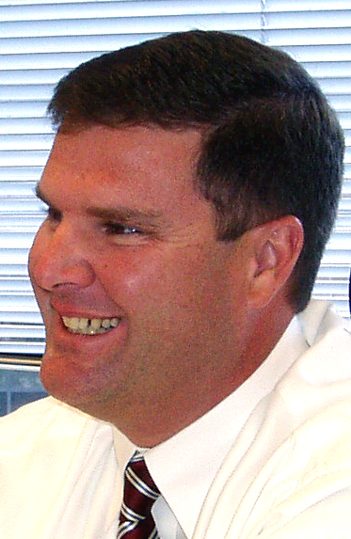 What a difference a few months make. Copan has shredded expansion plans in the face of the economic meltdown and is battening down the hatches.
Ward has laid off 13 per cent of Copan's 185 staff, 125 of whom have come on board since June, 2007. He has preserved back office and development resources by mostly laying off sales and marketing people. For example, says Ward, "we took two marketing support people out who were supporting the old product set. They were good people and it was not done lightly."
The sales layoffs follow a world-wide reseller agreement signed in September, with a "very large IT industry player. ... This new deal will give us much more prominence. ... We can become more sales-efficient", Ward told us. Initial sales have already been made through this reseller which should be publicly named early next year.
This added channel bandwidth has enabled Ward to lower the cost of Copan's sales and marketing operation through the layoffs. Action included closing a Singapore office. Chinese and Australian distributors and the new reseller will take up the slack.
Executive pay has been cut 10 per cent, with Ward cutting his own pay 20 per cent. Half the non-product development employees will take unpaid leave over the next few weeks.
Product development is getting a high priority, According to Ward "new archiving and tiered storage products are coming. We're going to focus here."
Sales are looking reasonable, In June Ward said he had about 180 customers. Now, five months later, the number is closer to 200, with 15 new customers signed in the last quarter. Ward said: "Q3 was our largest quarter ever."
Copan signed its single largest sales transaction in the quarter, one for $4.4m. Q4, the current quarter, "is ahead of plan to date. We took a $2.3m order from the US' largest cable provider, their third order in eighteen months. ... We're not seeing a slowdown in large company's storage spend."
If sales are so good why cut back? "The board met last Sunday [16th Nov] and suggested cutbacks. ... we're certainly no smarter than Mark Hurd or Michael Dell [who are reining in spending]. ... It would be irresponsible for any CEO not to be cutting back. ... We're operating as a healthy company but I'm being cash-focused as any CEO would be."
Copan is well-funded, with the existing venture capitalist backers committed to and "extremely supportive of" the company, Ward says. He has been looking for additional investors "for some weeks ... but we're not going to run out of money by February. As long as a 1920s-style depression doesn't happen we should be fuelled for the future. We're funded for many months and years to come. ... We should be profitable by mid-2009 and we have the capital to get there.
"We've got a better mousetrap than the 800lb storage gorillas, EMC and NetApp. ... We have a chance to thrive in this market. ... EMC and NetApp delivered above expectations in Q3 and are on track in Q4. ...The faster we get to January and see storage ([sales] are not affected by the recession the better." ®