Blockbuster has finally realised what we've all known for years: traipsing back and forth to its stores with discs is a pain in the bum. So the rental firm's launched a set-top box to deliver films directly to your living room.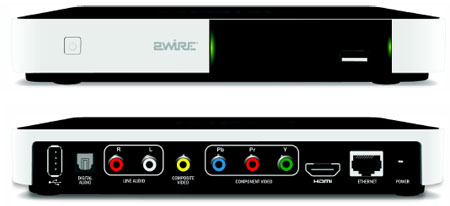 Blockbuster's MediaPoint set-top film box
The MediaPoint box will sit beside, underneath or on top of your telly and give you access to Blockbuster's "OnDemand" film catalogue through an Ethernet or 802.11b/g Wi-Fi connection.
HDMI and other standard output ports let you connect the box to your TV, so you'll be set-up for HD and standard-definition films. It's worth noting that Blockbuster doesn't throw in an Ethernet or HDMI cable. But the box does come with a remote control.
The unit's only initially available in the US, where film fans can pick up the box for free with any advance $99 (£65/€77) rental of 25 Blockbuster OnDemand films. After your 25 films are up, individual titles can be rented for a minimum of $2.