Review Silly names notwithstanding, Samsung's recent MP3 players have been a decent enough bunch. Both the YP-P2 and YP-T10left us reasonably impressed. The new kid on the block is the YP-Q1, a player that fits in between the two previous models and is the standard bearer for Samsung's latest sound technology.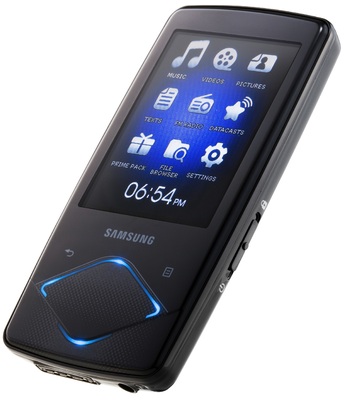 Samsung's YP-Q1: visually very attractive
For our money, the Q1 is one of the most visually attractive MP3 players on the market. Sleek, svelte and housing a 2.4in, 320 x 240 screen in a smooth and curvaceous body that measures 98 x 50 x 11mm and weighs 61g, it looks great in either black, white or silver, and challenges SanDisk's Sansa Fuze for Register Hardware's Best Made MP3 Player award.
External controls have been reduced to a minimum in the quest to keep the Q1 as aquiline as possible, so all you get is an on/off/lock slider on the right, and a 3.5mm 'phones jack and proprietary Samsung USB port at the bottom.
In fact, apart from that score line you can see running along the underside of the diamond – which is purely decorative – the entire face of the Q1 is absolutely smooth and solid.
Since the Q1 doesn't cater for memory expansion, you'd be wasting your time looking for a MicroSD slot. You have to make do with the 4, 8 or 16GB the player comes with.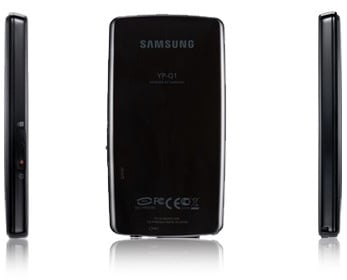 Largely free of keys, buttons and connectors
All navigation commands and media controls - including volume adjustments - are executed using that light-edged diamond-shaped touch pad below the screen. Since the pad is devoid of any type of physical feedback, you only know if you've hit the right control when the device starts doing what you wanted it to do - or when it does something completely different.
Similar topics